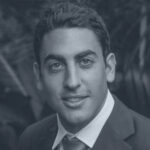 Written by
Jarred Shein
M. H. Carnegie & Co.
The Federal Government provides around $2bn a year of cash and/or tax offset incentives to Australian-based companies that are engaged in research and development (R&D) through the R&D tax incentive program. Our belief is that the Government can potentially provide the innovation sector with greater funding, as there is a poor understanding amongst both Australian and offshore entrepreneurs of how to best take advantage of the program. Often entrepreneurs are not aware of certain eligible expenses, generally around salaries and on-costs as well as certain rental costs that can potentially be regarded as eligible R&D expenditure. It is critical for all Australian entrepreneurs to have a good understanding of this program to ensure that maximum cash benefits are provided to their businesses.
Thousands of quality early stage companies seek investments every year, many of which are at the start-up stage and are not currently generating revenue let alone a profit. A key focus for most start-up companies is managing their cashflow requirements. Accessing capital is often a hurdle that is difficult to overcome for many entrepreneurs.
There are many Australian entrepreneurs as well as several offshore entrepreneurs who view Australia as a great country to engage in R&D activities. This is somewhat due to the accessibility to a skilled Australian workforce as well as due to suitable infrastructure and equipment however, is primarily due to the Australian Government's favourable R&D tax incentive program. This program can potentially provide early stage Australian companies that are engaged in R&D the benefit of non-dilutive cash in the bank at the end of every financial year.
Countries such as Canada, the UK and Singapore do offer lower tax and more generous R&D incentives than Australia.
For countries with a range of potential corporate tax rates, averages have been taken
Where a country applies a tax credit or credit regime, super-deductions have been calculated that are equivalent to tax credit divided by the corporate tax rate
However only a few countries (all listed below) offer refundable tax offsets and Australia's refundable tax offset is the most favourable when compared globally.
Source: Deloitte 2013 Global Survey of R&D Tax Incentives
The Australian Government's R&D Tax Incentive Program is one of the Government's key programs that encourages innovation, promotes the creation of Australian-based jobs as well as intellectual property and is targeted towards R&D that benefits Australia.
The R&D tax rebate program:
Provides early-stage companies with non-dilutive cash funding on an annual basis, which helps a company to manage their cashflow position without negatively affecting investors in the company
Allows each company to self-assess their annual R&D expenditure
Gives a company the opportunity to lodge an advance finding with the Australian Tax Office (ATO) where a company may seek a decision from the ATO about the eligibility of their activities before registration. This is intended to provide certainty for companies. An advance finding can be sought in relation to activities conducted in the current income year an application is made, and the subsequent two income years i.e. 3 years in total
This program, which came into effect on 1 July 2011, offers a tax incentive for all companies regardless of size and industry sector which are engaged in eligible R&D activities, the majority of which (i.e. greater than 50%) is to be carried out within Australia. Typical eligible expenses includes but is not limited to salaries and on-costs, consulting costs, travel expenses, depreciation of equipment, overheads, consumables as well as leasing and rental costs.
There are two core components of the program which are available to be claimed by companies engaging in eligible R&D and this is dependent on the revenue that a company generates in a financial year – the threshold of which is $20mn in revenue. There are 3 different cases to consider with regard to how the rebate affects different companies which are outlined in the table below.
Although the program was initially intended to provide capital to bleeding edge innovation, our experience indicates that that the program is being taken advantage of by a number of traditional companies in developed sectors such as mining and exploration. We are of the view that while this program is here to stay, it will be restricted in some capacity to direct scientific research in the future.