2019 Conference
Medical Research Innovation Conference
"Aligning intent: working towards a more sustainable, efficient and effective medical research ecosystem"
NFMRI's fourth conference, "Aligning intent: working towards a more sustainable, efficient and effective medical research ecosystem" took place the 20th and 21st of November 2019 at Peppers The Sands Resort in Torquay, Victoria. The event brought together 80 leaders from philanthropy, medical research, industry, academia, government and the commercialisation sectors.
Together, we looked into the benefits, harm and wastage in the medical research ecosystem and how collectively we can lead cultural and systems change. The event focused on ways the sector can improve efficiencies and communication with various stakeholders, including the general community. Because success relies on harnessing many skills sets across various sectors including research, industry, investors, government and philanthropy, the conference delved into the role each of these play in achieving outcomes.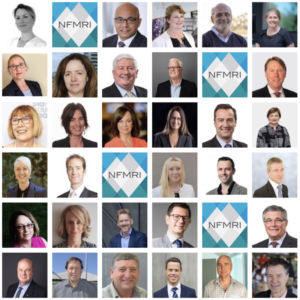 The 2019 conference explored the following three themes:
Theme 1 – Exploring government funding programs and how they may influence researchers, their institutions and other funders.
Government funding underpins Australian research.  Research outcomes, measures and drivers of state and Commonwealth funding programs may differ from other funders.  The cogs however need to connect and work together to create effective and efficient opportunities to support research and deliver socioeconomic benefits for our communities.   This theme explored the drivers, measures, outputs and outcomes.
Theme 2 – The intersection between basic research and translation:  supporting success.
This theme explored opportunities, challenges and pathways for success when moving beyond capacity building, blue-sky research and discovery to advancing research towards the delivery of community benefits.
Theme 3 –  Aligning expectations with funders, philanthropists and investors.
A risk for medical research is the loss of support from those who support them.  This theme provided an opportunity to hear about motivations, intent, stories and experiences from those supporting and investing in medical research.
We thank the following sponsors for helping make the event possible:
Conference supporter:

Session sponsor: