Speaker Profiles 2019

Dr Catriona Bruce, Head of Patent Analytics Hub, IP Australia
Dr Catriona Bruce heads the Patent Analytics Hub at IP Australia, providing information on innovation trends to support decision makers in public research and government.
With a background in biotechnology, and a focus on research translation, Catriona has 12 years' experience across the Australian Public Service, including roles at the Department of the Prime Minister and Cabinet and the Office of the Gene Technology Regulator.

Dr Noel Chambers, CEO, NFMRI
Noel has a PhD in pharmacology/medicinal chemistry from the University of Sydney. His work experience includes positions in research, research translation, commercialisation, start-up companies, biotechnology and philanthropy. In the early 90's his patented discoveries in type II diabetes led to a commercial partnership where he lead a team of researchers at the University of Sydney and for which he was presented the Royal Australian Chemical Institute's Biota Award for Medicinal Chemistry. Noel then moved into industry where he held senior management positions in research and business development before becoming the CEO of a number of listed (ASX) and unlisted biotechnology/health related companies. In 2009, Noel's attention turned to philanthropy where he led the establishment of Research Australia's successful philanthropy program as the Director of Philanthropy. He was a member of the Federal Government's Advisory Council for Intellectual Property (ACIP) from 2009-2014, advising the Federal Minister for Innovation, Industry, Science and Research and was Chair of the ACIP review into collaborations between Publicly Funded Research Organisations and Industry. The Minister released this report in late 2012.

Lorraine Chiroiu, CEO, AusBiotech Ltd.
Lorraine leads AusBiotech as its Chief Executive Officer and managing director and has worked as a dedicated advocate for the biotechnology sector since joining AusBiotech almost a decade ago. In this role she works closely with public policy impacting the life sciences sector at state and Federal levels, including economic development, tax incentives, patent protection, medical research and its commercialisation. Lorraine works with the broad biotechnology community and AusBiotech's 3,000 members to inform and support industry development and has previously held the roles of Deputy CEO, Chief Industry Affairs Officer and National Communications and Media Manager at AusBiotech. Prior to joining AusBiotech, Lorraine has worked in corporate and public affairs roles for a multinational biopharmaceutical company, the Pharmacy Guild of Australia, the University of Melbourne and for a (mental) health consumer organisation as an advocate. Lorraine has an undergraduate degree in public relations, majoring in journalism, a postgraduate diploma in marketing management, an MBA and is a graduate of the Australian Institute of Company Directors. She currently sits on the Research and Development Tax Incentive Roundtable, the CSIRO Manufacturing Business Unit Advisory Committee, the International Council of Biotechnology Associations, the Federal Government's Clinical Trials Collaborative Forum and the Global Talent Scheme (GTS) start-up advisory panel, the University of Melbourne's Master of Biotechnology Advisory Group, is a Director of the Agricultural Biotechnology Council of Australia, Deputy-Chair of the Australia China Business Council's (VIC) Health and Medical Research Committee, on the Early Phase Clinical Trials Oversight Committee for NSW Health and sits on Swinburne University's Advisory Board for the Centre for Human Psychopharmacology.

Jo Close, Chair, Cure4CF Foundation
Jo Close is a scientist with an accomplished career in research strategy and management. She has managed major Centres, Institutes and programs within all three leading South Australian universities and undertook formative roles within the local bioscience industry and investment sector. For five years, Jo ran a successful consulting business, primarily facilitating local research organisations to develop strategy and plan major, collaborative research projects. From 1st July 2019, Jo will be Business Development Director at Aucentra Therapeutics, which is based in Adelaide and develops novel cancer therapeutics. She also designed and implemented a range of development programs for local and international markets. Her contributions expand to the fundraising and community development areas, where Jo has driven a range of high-impact initiatives. Jo is currently Manager, Strategy Development, Health Technologies at Flinders University. She is a graduate of the Governor's Leadership Foundation Program and scholarship recipient of the Australian Institute of Company Directors.
Prof Janet Davies, Queensland University of Technology
Professor Davies BSc PhD GAICD leads the Allergy Research Group at QUT and is the Assistant Director of Research at Metro North Hospital and Health Service. She is Principal Investigator of the NHMRC AusPollen Partnership (2016-2020) to establish Australia's national standardized pollen monitoring and forecast network. Her research is published in over 70 papers and has been awarded multiple prizes from European Academy of Allergy and Clinical Immunology (EAACI) and Australian Society of Clinical Immunology and Allergy (ASCIA). Professor Davies has contributed to multiple global position papers such as the Global Atlas of Allergy (2014) and the Molecular Allergology User's Guide (2016) and serves as Vice Chair of the WHO IUIS Allergen Nomenclature Sub-Committee. She was commissioned to review factors associated with thunderstorm asthma epidemics for the Victorian Department of Health and Human Services that led to a significant public health response in 2017. She is an inventor of patents granted in Australia and USA and three patent applications that underpin more specific immunodiagnosis and treatment for subtropical grass pollen allergy. Her research is supported by National Health and Medical Research Council, two ARC Discovery grants, Emergency Medicine Foundation, Medical Research Future Fund, state government grants, industry collaboration agreements and the National Foundation of Medical Research Innovation.
Keith Drewery, Family Office Director
During a career of nearly 30 years, Keith has worked within a variety of professional services organisations in both Sydney and London. Currently working with KPMG's Private Enterprise division, Keith works with the owners of family businesses and owners of private capital. His work includes developing effective governance models, strategy and planning for inter-generational transformation and the creation of shared legacy through the use of philanthropy.
Vedran Drakulic OAM, CEO, Gandel Philanthropy
Vedran is the CEO of Gandel Philanthropy, one of the largest private family foundations in Australia. Gandel Philanthropy has been the vehicle for philanthropic activities of the Gandel family for a number of years and it provides charitable grants in areas of arts and culture, education, health and medical research, Jewish identity and leadership, youth at risk and indigenous programs. Prior to this role Vedran was General Manager of Public Affairs with RACV, responsible for the organisation's corporate and media communications, internal communications and events, the RoyalAuto magazine, corporate planning, corporate hospitality and corporate sponsorships, as well as the overall RACV community engagement programs, the Sir Edmund Herring Scholarship Program and the RACV Community Foundation. In his career Vedran spent more than a decade working in a variety of media, communications, marketing and fundraising roles with the Red Cross Movement, including with the International Red Cross in Bosnia and Switzerland, and Australian Red Cross. He also managed communications for Oxfam Australia. Among many commitments, some notable volunteer roles that Vedran has include being an Australia Day Ambassador, a Board member of AMES Australia, a member of the Advisory Committee of the Gandel Holocaust Studies Program for Australian Educators and a member of the committee of management of the Hobsons Bay Community Fund. Vedran holds a Masters Degree in Public Advocacy and Action from Victoria University. He is a member of the Fundraising Institute of Australia and the Australian Institute of Company Directors. He was awarded the Medal of the Order of Australia (OAM) in the 2017 Australia Day honours, for "service to the community through a range of charitable organisations". Also in 2017, Vedran was selected to be the recipient of the Life Education's Richard Williams OAM Contribution to Community Award, for "dedicated and selfless service to the community.

A/Prof Bernard Flynn, Monash University
Bernie Flynn's key areas of endeavour are in medicinal chemistry and drug discovery where he has held senior positions in both academia and industry. After completing his PhD in Adelaide in 1993 and postdoctoral training in Germany he worked at the ANU as an ARC Australian Research Fellow (1998-2003). In 2003 he founded the start-up company Iliad Pty Ltd, which he merged with Bionomics (ASX listed) in 2005. As VP of Drug Discovery at Bionomics, he led three discovery programs in cancer, anxiety and multiple sclerosis. Two of these have afforded clinical candidates (currently in Phase II) and a third has been licensed to a Big Pharma pre-clinically and at the time of his departure 2009 these were Bionomics primary assets. In this period (2005-2009) Bionomics became a a leader in the Australian Biotech scene and experienced an increase in its mcap from $18 mil (2003) to > 250 mil (2010). In 2010 Bernie returned to Academia to initiate new fields of drug discovery with a focus on small-molecule gene silencing and lipid metabolism and signalling. Aspects of his research into sphingolipid metabolism have led to the founding of a new start-up company Cincera therapeutics. He is currently CEO of Cincera and co-Director of the Australian Translational Medicinal Chemistry Facility (Monash), helping other Australian researchers undertake drug discovery on their biological targets. He has published over 80 peered reviewed research articles and is an inventor on 30 different patents (granted and/or pending).


Dr Anand Gautam, Head, External Science & Innovation, Australia, NZ & Southeast Asia, Pfizer
With over 20 years of leadership in R&D in Inflammation/autoimmune diseases/Cancer and developing innovation strategies in international biotech/pharmaceutical companies, together with over 12 years of academic research in Immunology in prestigious research centers in the US, UK, and Australia, I continue to get excited about novel science and its potential for translation into medicine. My overall goal is to help convert 'meaningful scientific discoveries' into real innovation (new medicine) to change people's lives world-wide. Now at Pfizer (from April 2017), after fantastic eight years at Novo Nordisk, as well as experience in developing biotech companies in Denmark and Australia, have further provided me with platforms to fulfill this ambition. SPECIALITIES:•Immunologist with over 25 years of experience in academia and industry in UK, US, Australia and Denmark (~40 peer reviewed scientific articles/reviews in Immunology – e.g. sobme in Nature, PNAS, J. Exp Med, J. Immunol) •R&D and Business Development / Innovation sourcing world-wide •Direct experience in drug development including IND and transitioning Phase II clinical programs to Phase III in discussions with regulatory authorities (e.g. FDA) •Management of Discovery Research in Industry to early stage clinical development •Innovation strategies and R&D partnerships in Asia with academia and the pharmaceutical industry- particularly in Japan, China and India

Dr Julie Glover, Executive Director, Research Foundations Branch, National Health and Medical Research Council (NHMRC)
Dr Julie Glover is Executive Director of the Research Foundations Branch at the National Health and Medical Research Council (NHMRC). This includes responsibility for implementing NHMRC's new grant program, managing application, peer review and grant management processes and leading on research policy and communication activities. Dr Glover completed a PhD in the Faculty of Science at the Australian National University and held research positions until joining the Bureau of Rural Sciences in 2002. In 2007 Julie moved into the Innovation Division of the Department of Industry and spent the next four years developing and delivering key innovation policies. Dr Glover joined NHMRC as a Director in 2011.
Dr Rob Grenfell, Director, Biosecurity Business Unit, CSIRO
Dr Rob Grenfell, a Public Health Physician, is the Director of CSIRO's Health and Biosecurity Business Unit. Leading a broad portfolio covering Nutrition, eHealth, Medtech and Diagnostics and Biosecurity from weeds to Ebola. Rob has broad ranging public health experience including; National Medical Director at BUPA Australia New Zealand National Director Cardiovascular Health at the Heart Foundation Strategic Health Advisor to Parks Victoria Senior Medical Advisor at the Department of Health Victoria Physician in charge of travel health at BHP General Practice. He was a member of the Safety and Quality Outcomes Committee of the Hospital Innovation Reform Council, a member of the Victorian Quality Council, Chair of General Practice Victoria, and Member of the Health Advisory Committee of
the National Health and Medical Research Council.
Dr Lusia Guthrie, Chair, BioMelbourne Network
With over 35 years in the pharmaceutical and bioscience industries, Lusia Guthrie is an experienced executive and medtech entrepreneur, with strong leadership skills and international industry networks. She started her career as a Medical Laboratory Scientist before joining the Manufacturing Division of pharmaceutical company FH Faulding & Co. Lusia then went on to co-found medical technology innovation company LBT Innovations Limited (ASX: LBT) where she served as Chief Executive Officer and Managing Director until 2016.
Lusia has a passion and proven track record in bringing innovative products to global markets, embracing the entire process from company formation, capital raising and concept development to product launch and sales. She has experience and ongoing interest in the development and commercialization of new healthcare products that embrace automation, robotics, machine learning and artificial intelligence. Lusia is a Member of the Australian Institute of Company Directors. Now semi-retired, she continues to be engaged in the sector through various Board and Committee roles, consulting and mentoring, including: Deputy Chair, BioMelbourne Network; Chair, Medical Device Partnering Program (MDPP) Victoria; Non-Executive Director, 4Dx Limited and Member Advisory Committee for the Australian Institute for Machine Learning.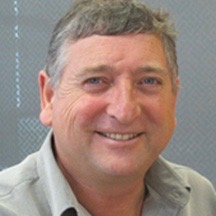 Prof David Howells, Professor of Neurosciences and Brain Plasticity, University of Tasmania
David Howells began his neuroscience career in 1985 at Great Ormond Street Hospital for Sick Children (London), developing methods to measure dopamine, serotonin and their metabolites in CSF and urine from children with unexplained movement disorders (N Engl J Med. 1986). In 1988, he moved to the Murdoch Institute (Melbourne) to characterize the genetic basis for these neurological diseases. With colleagues he was the first to describe the mutations causing dihydropteridine reductase deficiency (Am J Hum Genet. 1990) and contributed to identifying mutations in the phenylalanine hydroxylase gene which cause the disease Phenylketonuria (Am J Hum Genet. 1991). In 1992, he moved to the Austin Hospital where he discovered a new population of dopaminergic neurons in the human brain (Lancet, 2000), and that BDNF deficiency can cause parkinsonism in rats and is present in Parkinson's disease. His demonstration of the brain's endogenous capacity for axonal regeneration after injury and the discovery that neurotrophin release by microglia and invading macrophages were key determinants of this regenerative axonal sprouting is now the subject of intensive research worldwide. In 2001, he started to study the basic science of neuroprotection for stroke. While establishing and further developing the complex models that the field requires to study the ischaemic penumbra, he undertook a large series of experiments with two major pharmaceutical companies (CSL & Schering). These made him appreciate why translation from bench to bedside was proving so difficult. In response, he pioneered the preclinical use of systematic review and meta-analysis and co-founded the Collaborative Approach to Meta-Analysis and Review of Animal Data from Experimental Studies (CAMARADES). This work revealed that over-optimistic reporting of benefit is widespread. This is particularly true when researchers fail to prevent bias in experimental design, use cohort sizes too small to provide adequate statistical power or perform only those experiments most likely to provide a positive outcome and ignore more difficult experiments in animals with comorbidities prevalent in the clinic (e.g. old age, hypertension, diabetes) and known to yield smaller treatment effects. Experimentation using hESC derived neurons has confirmed that the presence of such biases contributed to the failure of clinical trials of the free radicle scavenger NXY-059 but that hypothermia is effective at providing neuroprotection to these cells. His work is highly regarded internationally. It led to simultaneous publication of guidelines for the conduct of preclinical stroke research in the journals Stroke, JCBFM and IJS (2009) and co-authorship of the latest STAIR criteria (Stroke, 2009) and of seminal papers in Nature and Lancet in 2013 and 2014 respectively. It also led him to co-found the Multicentre Preclinical Animal Research Team (MultiPART) to conduct preclinical research with the rigor expected in human RCT. Application of his research has already contributed to evidence-based design of clinical trials of hypothermia in stroke (EuroHyp-1), multiple sclerosis (MS-SMART) and spinal cord injury (ICED, Batchelor et al, NHMRC Project Grant 1066217).
Grant Hooper, Grant Program Development Manager, Equity Trustees
Grant Hooper has been working in the not-for-profit and philanthropic sectors for more than fifteen years. In that time he has worked for the country's peak body in philanthropy, an education and youth-focused not-for-profit organisation and two trustee companies, as well as a professional Australian rules football team. Equity Trustees, a licensed trustee company, manages around 600 philanthropic trusts collectively distributing approximately $70 million per annum. In his current role as Senior Manager, Grants at Equity Trustees Grant oversees a team of philanthropic professionals and together they manage the majority of those trusts. The team's role involves overseeing the end-to-end operations of the trusts, developing and implementing granting strategies and providing research and advice to Trustees and donors to inform their grantmaking. Grant is married with two primary school-aged children. Much of his 'spare time' is spent ferrying them around but occasionally he finds time to share via social media his thrills and frustrations of following his favourite sporting codes and teams.

Prof Nicholas Huntington, Cancer Immunotherapy Head, Monash University
Prof. Huntington is the head of the Cancer Immunotherapy Laboratory at the Biomedicine Discovery Institute at Monash University, Australia. He is an international leader on natural killer (NK) cell biology with notably contributions to: regulatory mechanisms of IL-15 signalling in NK cells, identification of human and murine NK cell differentiation pathways, novel xenograft models to study human hematopoiesis and identification of multiple checkpoint in NK cell activation and tumour immunity. Prof. Huntington leads a research program aimed at deciphering the regulatory networks that control NK cell immunity and a drug discovery program using cutting-edge in vivo screens for novel checkpoints in NK cell activation for targeting in cancer immunotherapy. Prof. Huntington is President of MIN (Melbourne Immunotherapy Network), serves as project director for several pharmaceutical collaborative research programs at The Walter and Eliza Hall Institute and is a co-founder and chief scientific officer of oNKo-Innate Pty Ltd.

Peter Johnstone, CEO, The Clem Jones Group
Peter Johnstone was appointed Chief Executive of the Clem Jones Group in July 2011. The Clem Jones Group includes the Estate of the Late Dr Clem Jones AO, the Clem Jones Foundation and private companies operating the diverse business interests of the late Dr Jones. Prior to his appointment with the Clem Jones Group, Peter was Chief Executive of the Leukaemia Foundation of Queensland from 2005-2011, a Senior Ministerial Advisor to the Queensland Minister for Public Works and Housing from 1998-2005 and Chief Executive of the Royal Agricultural Society of Queensland from 1996-1998. Peter is currently a Trustee of the Ipswich Rivers Trust, a Member of the Committee of Friends of the Workshops Rail Museum, a Director of the Aged and Disabled Hostel and Welfare Association Limited, a Member of the Advisory Board of the Faculty of Health Sciences and Medicine at Bond University, a Member of the Campaign Board for the University of Queensland "Create Change" Campaign, Chair of the Griffith Institute for Drug Discovery at Griffith University and a Member of Lions Clubs International and is Treasurer and Immediate Past President of the Lions Club of Brisbane Metropolitan. Peter is an Honorary Professor of Griffith University Queensland and a Justice of the Peace in the State of Queensland.
Dr Phil Kearney, Director External Licensing, Merck
Dr Phil Kearney joined Merck Sharp & Dohme Australia in 2007 as the key scout for innovative research and development in Australia, New Zealand and some parts of South East Asia. The Sydney-born scientist has the challenge of uncovering and commercialising discoveries by local researchers that have strong potential to benefit the health of people around the globe. Prior to joining Merck, Phil spent seven years in small to medium biotech companies in Scandinavia. Phil held project and executive management positions in Active Biotech Research (Sweden) and Santaris Pharma (Denmark) during this time. Before leaving Australia he had been the Head of the Research Laboratory in one of Australia's leading heamatology departments at St Vincent's Hospital Sydney for over 10 years. The theme of the laboratory was antisense and ribozyme mediated ablation of bcr-abl expression in Chronic Myeloid Leukaemia. As an adjunct position Phil also ran the Molecular Medicine Diagnostic Laboratory for the hospital pathology service, SydPath. Phil holds a Ph.D. from Monash University, which was followed by post-doctoral training at the Murdoch Institute in Melbourne and University College, London. He also holds a MBA from the University of Sydney.

Dr Paul Kelly, OneVentures Pty Ltd
Paul has over 25 years experience in developing and commercialising biomedical innovations in United States, Europe, United Kingdom and Australia. He has led early-stage and mid-stage companies achieve business results in order to attract funding and transform their ideas, technologies and products into sustainable successful businesses. Paul is currently Chair on the Boards of OneVentures investee companies Vaxxas and Hatchtech and is non-executive director of FindMe Technologies and Clinical Genomics. He is also nonexecutive director of US based Agamatrix Inc. Paul joined the OneVentures team in 2009, prior to the launch of OneVenture's first fund in 2010, after spending 15 years in the UK and USA (mostly in Boston, MA). Prior to joining OneVentures, Paul was CEO of Boston based Medcenter Holdings Inc. an on-line pharmaceutical marketing company, a position he held until December 2007. Previously he served as President and CEO of Orchid Cellmark (Nasdaq:ORCH), at that time the worlds leading provider of genetic testing services, from June 2003 until March 2006. During his tenure at both companies he developed and implemented major operational, financial and strategic restructuring. From 1995 to 2001, Paul served as CEO of Gemini Genomics (Nasdaq:GMNI), a clinical genomics company which he co-founded in 1995 to discover and commercialize novel gene-based targets. At Gemini, Paul positioned the company for one of the UK's largest biotechnology IPOs of the time, completed strategic corporate acquisitions in Sweden and Canada, and negotiated collaborations with some of the world's leading research institutions. In 2001, Paul oversaw the company's successful merger with Sequenom (Nasdaq:SQNM), valuing Gemini at over $250M, after which he served for a short period as Executive Vice President.
Before becoming a biotechnology executive, Paul had a distinguished career as a researcher and physician specializing in endocrinology at St Vincent's Hospital, Sydney, Australia. While serving as a researcher at the Garvan Institute for Medical Research in Sydney, and in his postdoctoral work, Paul authored over 100 scientific
publications, largely in genetic epidemiology of common metabolic disorders, which have been published in leading journals such as Nature, New England Journal of Medicine, The Lancet, British Medical Journal and Proceedings of the National Academy of Science. Paul has co-founded a number of other companies in the health sciences and technology arena, including Atomera Inc (Nasdaq: ATMR), based in Los Gatos, California and AgaMatrix, Inc (a consumer medical device company), based in New Hampshire, USA. Paul has served on a number of national governmental advisory bodies, as well as on the boards of public and private companies. He served on the Board of Directors of the American Society of Medicine, Law and Ethics from 2005 to 2008. Paul is a graduate of the University of New South Wales where he received his Bachelor of Medicine, Bachelor of Surgery (Hons), and Doctor of Medicine degrees. He is a Fellow of the Australasian
College of Physicians. He also serves on the UNSW Medicine Dean's Advisory Group and serves on the Board of Directors of the Garvan Institute of Medical Research.

Erica Kneipp, Head of Research Strategy, The Australian National University
Erica Kneipp's experience spans all levels of government, the private and not-for-profit health sectors in Australia and she is known for her passion for evidence based policy development and research praxis. She spent over a decade with the Western Australia Health Department establishing hospital casemix, purchaser- provider frameworks, first time public-private partnerships and managing health services in the Kimberley, remote north western Australia. She is known in Australia for her work on innovative renal dialysis service models and regional planning. From 2005-2009 she worked in the non-profit sector accelerating innovative aged care models and embedding new assistive technology in home care programs to support independent living. During that time, Erica was also attached to the George Institute for Global Health leading collaborative researcher program and contributing to analysis work for government (national and international) policy agendas. Since joining Commonwealth Health in 2009, Erica has led a number of national portfolios spanning population health, hospital data and funding, primary care organisation transformations and reform and corporate services. She was most recently responsible for the Office Health and Medical Research, which encompasses the $20 billion endowment Medical Research Future Fund (MRFF) and Biomedical Translation Fund, making Australia a preferred destination for clinical trials and delivering programs designed to translate and commercialise great Australian health and medical research. The MRFF is a new, additional and complementary fund that works alongside Australian's premier research funding body, the National Health and Medical Research Council (NHMRC). The MRFF will effectively double Australia's annual investment in health and medical research by the year 2021-22. Erica's team supported the MRFF's independent Australian Medical Research Advisory Board and was responsible for the National Health and Medical Industry Growth Plan, inclusive of the $500 million 10 year Genomics Health Futures Mission funded under the MRFF. Erica has recently joined the Australian National University as its Head of Research Strategy.

Simon Lewis
Simon Lewis is a co-founder of GoodWolf Partners. He supports Boards and Leadership Teams to explore, develop, and execute holistic strategies that bring social purpose agendas to life. As an expert facilitator and a born optimist, he has guided teams through challenging and exciting times of change, including in executive roles at trustee companies and family offices. His clients seek out his experience in designing innovative models of ownership, control, and capital to help them create social value. He draws on an international career in finance, corporate mergers and acquisitions, strategy consulting, trustee services, philanthropy, and family office services; most recently as an executive at the Myer Family Company. He has experience engaging with donors funding medical research, including clients that now fund through the NFMRI. Simon serves on the Boards of Justice Connect and Reichstein Foundation, organisations renown for their commitment to social justice, and on Outward Bound Australia, which promotes adventure learning to help Australian's reach their full potential. He is the inaugural Chair of the Australian International Donors Network setting out to encourage more and better philanthropy and impact investing abroad. He is also a Director of a social purpose business called PARK Social Soccer Company seeking to disrupt the traditional sportswear retail with a new take on the one-for-one model. Simon feeds his 'good wolf' as a dad, a musician, and a passionate explorer of Australia's great wilderness. He loves having a mountain ahead of him and his family at his back… there's nothing quite like that feeling of reaching the summit with your pack.
Grace Mathew, Managing Director, Stetson Family Office
Selected as one of Australia's 100 Brightest Young Minds in 2010, Grace has applied her strengths in communication, leadership, and relationship management to roles in the corporate and not-for-profit sectors, regularly presenting to audiences of up to 60,000 since age 15. She was awarded the Goldman Sachs Global Leader Award in 2008, in recognition of achievements in the community and international leadership initiatives. While earning her Bachelor of International & Global Studies and Master of International Relations from the University of Sydney, Grace also completed postgraduate courses in Political Science at George Washington University in Washington, DC, and Leadership at Sydney's Alphacrucis College. As one of three scholarship recipients to attend the Global Leadership Institute in New York, she represented Australia, engaging with key political, corporate and philanthropic leaders at the United Nations. Grace's experience ranges from raising funds for philanthropic organizations such as UNICEF, to helping lead, organize, and MCing events with over 10,000 attendees. As a freelance writer and on-camera presenter, she has been published in magazines such as The Journal, Family Office Magazine, and Christian Today, and hosted on-camera
interviews for BuildCurious and The Jerusalem Peace Project, amongst others. Grace is currently Managing Director of third-generation family office Stetson Family Office. She is currently co-developing a global education initiative, and is working on a campaign to deliver better healthcare outcomes at lower costs, in association with the Global Partnerships Forum, Healthcare Impact Foundation, and United Nations Sustainable Development Goals. Grace also consults on business strategy, culture, and negotiation, as Chief Strategist of WeThink, where she designs and leads commercial and
philanthropic ventures to generate positive social outcomes.

A/Prof Lenka Munoz, The University of Sydney
Lenka received her PhD in Medicinal Chemistry from the University of Bonn, Germany. Her post-doctoral training in molecular pharmacology was at the Northwestern University, USA. She is an Associate Professor and Laboratory Head at The University of Sydney, Australia. Her research focuses on understanding the molecular mechanism of action of kinase inhibitors in cancer models and developing effective therapies for glioblastoma. Recent work includes publications inNature Reviews Drug Discovery, Cancer Cell, Journal of Medicinal Chemistry, Trends in Pharmacological Sciences, Oncogene and Cell Death Discovery. She also has a substantial intellectual property and out-licencing portfolio around neuro-oncology therapeutics that she has developed.

Dr Kathy Nielsen, Director, Commercialisation (Life Sciences), Monash Innovation
Kathy is a senior executive with a robust career spanning over 25 years in the biomedical/pharma sector. She has a strong track record in venture finance, business development and commercialization, overlaid on a solid research background and with a core specialties in drug discovery and intellectual property strategy. Kathy's "hands on" experience from concept through to product development (preclinical, clinical, non-clinical) covers a wide range of therapeutic areas including cancer, autoimmune diseases, CNS diseases, cardiovascular and metabolic diseases, orthopaedics and respiratory disease. Currently, Kathy manages the commercialisation of the extensive life sciences portfolio at Monash University, including leading several valuable deals with pharmaceutical companies and collaboratively building new early stage investment funds and spinning out new companies. Previously, as Senior Investment Manager at Queensland Investment Corporation, Kathy managed numerous investments in new ventures across four venture capital funds (2 in the USA), and was actively involved in exit activities, leading to healthy investment returns. Kathy has deep governance experience having held (past and current) 17 Board positions and several advisory roles. She is presently Director of HealthCare Pharmaceuticals Pty Ltd, WolfBio Pty Ltd, Kinoxis Pty Ltd and Cincera Pty Ltd.

Sandy Plunkett, Founder, Innovation Clearinghouse Pty. Ltd.
Sandy is a leading commentator and analyst specialising in the global technology arena and the presenter of the Little Fish podcast series exploring people, power and money in the digital age. She has 25 years' experience in Australia and internationally and has worked in media, venture capital and with a Silicon Valley startup that went public on Nasdaq. Sandy is an acute thinker who has written extensively for media with a unique savvy for dissecting the good, the bad and the unintended of the digital revolution. She is a guest lecturer at the University of Technology, Sydney (UTS) and a contributing author to landmark global research on innovation systems, policy and practice for the World Economic Forum, Stanford University and CSIRO's Data61. She is currently writing a book exploring Australia's response to the cultural and geopolitical implications of the digital age.

Nancy Ranner, NFMRI
Nancy joined NFMRI in March 2014 following her recent role at the Myer Family Company, where she worked directly with ultra high-net-worth families and clients on the administration of their strategic giving programs. Nancy also oversaw secretariat activities for the Telematics Trust, a charitable fund specialising in philanthropic support for educational projects using Information and Communication Technology (ICT). In 2013, she undertook research into Australia's giving history and was co-author of Australia's Top 50 Philanthropic Gifts, an initiative led by a working group comprising various philanthropic stakeholders. Prior to this, Nancy worked to promote philanthropy for health and medical research and managed the National Youth Ambassador Program at Research Australia. With an eye for detail, Nancy specialises in communications and process management. Originally from Canada, Nancy brings a wealth of international experience to the team having worked in the community development, government and education sectors in Canada, South America and Korea. She also holds a Bachelor of International Business, along with Post Graduate Certificates in International Business and Trade.

Dr Rob Sauer, Chairman, NFMRI,
Rob joined as a Director of the National Foundation for Medical Research and Innovation in 2017 and was appointed as Chairman in 2018. He is qualified in law and accountancy, and was admitted as a solicitor of the Supreme Court of New South Wales in 1974, and as a CPA in 1980. He has a BA (majoring in French language) and an LLB from University of Sydney, a Master of Commerce from UNSW (majoring in accounting and financial management) and a Doctor of Business Administration from Charles Sturt University with a thesis on the subject of venture capital and angel investment in small technology-based companies. He is a consultant to the law firm DibbsBarker of which he was a partner between 1978 and 2008, apart from two years living and working in Tokyo with the law firm Anderson Mori. In 1986 Rob was appointed by the Federal Minister for Industry Technology and Commerce as the first Chairman of the R &D Tax Concession Committee to administer the 150% R&D tax concession scheme, and a member of the federal Industry Research and Development Board. In 1989, Rob was one of the founding shareholders and directors of ResMed, now listed on the New York Stock Exchange and ASX, presently the 25th largest company listed on ASX by market capitalisation. Rob was a member of the joint ASX and AusBiotech Committee which drafted the first Compliance Code for Listed Life Science companies. Rob was involved in the establishment of marine farming of salmon in Tasmania as the first chairman of Tassal Limited (1984-1990), and a director of Salmon Enterprises of Tasmania (1984-1988). He is Chairman of Myriax Pty Ltd (Echoview software), the world's premier software for hydro-acoustic data processing used in fisheries research. Since 1995 he has also been a director of the Biopharm Australia Pty Ltd group involved in the development of sulphated polysaccharides in veterinary and human-use pharmaceuticals for the treatment of musculoskeletal and other diseases and disorders. Rob's passions include a lifetime of attempting to master the game of golf, travel, food and wine. He has two children and three grandchildren, and lives about three months a year in Paris and the remainder at home in Sydney.

Prof Elaine Saunders, Swinburne University of Technology
Elaine Saunders is an audiologist and biomedical engineer. She is co-founder and Executive Chairman of Blamey Saunders hears, a hearing aid and telehealth company. Elaine is an advocate for people with hearing loss and aims to reduce the barriers to quality hearing care and hearing aids. She was co-founder and former CEO of Dynamic Hearing Pty Ltd (now part of Cirrus Logic), a company which supplies award winning digital signal processing for ultra-low power chips for the hearing aid and Bluetooth headset industry. Elaine's recent personal awards include the BioMelbourne Network's Women in Leadership Award, AFR/Westpac's 100 Women of Influence and the ATSE Clunies Ross Medal for Entrepreneur of the Year. Elaine is Adjunct Professor, Faculty of Health Arts and Design, Swinburne University and Chair of its Innovation Precinct Advisory Board. She is a former Non-Executive Director of tAlfred Health.

Prof A. Ian Smith, Vice-Provost (Research & Research Infrastructure, Monash University
Ian Smith is Vice-Provost (Research & Research Infrastructure) at Monash University, playing a university-wide leadership role, responsibility for research strategy, infrastructure and alliances. A major focus is building linkages to industry and encouraging large companies and SMEs to use the university's globally-recognised research capabilities and tools to innovate, capture new opportunities and solve problems. Ian has a background in both industry and research. He is a leader in his field of medical research, which has resulted in over 250 publications and many patents. Ian receives regular invitations to speak at international meetings and his research has had a direct impact on human health and led to changes in clinical practice. Ian also co-founded a proteomics-based, publicly listed, biotechnology company, which he helped build to IPO and trade sale and he continues to collaborate and consult widely with the pharmaceutical and biotechnology industry. Ian is a board director and chair of a number of national and international senior government and non-government advisory board and committee memberships, many with a strong industry focus. He also serves on a number of international editorial boards and held office-bearing positions in national and international societies, helping organise numerous national and international scientific meetings. Ian's unique background in business and research drives his passion to get entrepreneurs and industry collaborating and using university research capabilities to innovate. He believes that Australia lags behind many countries in utilising this enormous asset and is passionate about finding ways to make the collaborative process as efficient and effective as possible for industry, sharing outcomes and success stories to build awareness.

Anita van der Meer, NSW Health, Office for Health and Medical Research
Anita van der Meer currently leads clinicaltrialsNSW at NSW Health, Office for Health and Medical Research where she is responsible for developing strategies to enable clinical trial capacity, capability and collaboration across New South Wales. Her expertise in translation and development of pharmaceutical and medical technologies is supported by more than 20 years of clinical trial experience in Australian start-ups and global pharma and med-tech companies. Anita has previously managed pre-clinical and clinical trials for Medtronic, Schering-Plough, MSD, SpineThera, Pharmaxis, Applied Physiology and Ventracor. Her areas of expertise include medical devices, cardiac rhythm and cardiovascular technologies and First-in-Human clinical trials.

A/Prof Peter van Wijngaarden, Centre for Eye Research Australia
Peter van Wijngaarden is a Principal Investigator at the Centre for Eye Research Australia (CERA) and an Associate Professor of Ophthalmology at the University of Melbourne Department of Surgery. He is a Deputy Director of CERA and an ophthalmologist in the medical retina clinic at the Royal Victorian Eye and Ear Hospital.
Peter completed his PhD in the field of retinal vascular biology at Flinders University, South Australia prior to pursuing his ophthalmology training in Victoria. In 2011, Peter was awarded an NHMRC Overseas Based Clinical Research Fellowship to pursue research on regeneration of the central nervous system in multiple sclerosis, at the University of Cambridge, UK. Peter's research is focused on novel imaging technologies to detect early markers of eye and central nervous system diseases, with a focus on Alzheimer's disease. He is the recipient of a grant from the National Foundation for Medical Research and Innovation and Mason to translate his innovative Alzheimer's disease research to the clinic. Peter is a member of the medical and research committees of Macular Disease Foundation Australia, a Board member of the Ophthalmic Research Institute of Australia and is the Royal Australia and New Zealand College of Ophthalmologists (RANZCO) representative on the Vision 2020 Vision Initiative. He is a member of the Futures of Ophthalmology Taskforce of RANZCO and is Clinical Director of the KeepSight Program, a new national program for diabetic retinopathy screening. *photo courtesy of Anna Carlile
Helen Wellings
Helen is recognised as Australia's foremost consumer affairs expert and has been Seven's national reporter on consumer and trade practices issues for 18 years. A former history and English teacher, in 1973 she joined the NSW Department of Consumer Affairs to implement public information programs. Helen has appeared on a range of national news, current affairs and talk-back radio programs, and wrote weekly columns for newspapers and magazines. Termed a "crusader for consumer rights", she has exposed many industry malpractices and unsafe products. She worked with world consumer advocate, Ralph Nader in Washington DC in 1980. From 1986 –1995 Helen hosted and reported on the ABC's consumer watchdog program, The Investigators, before becoming host then senior reporter for Network Seven's current affairs program, Today Tonight. Sydney-based, she currently files national stories for Seven News and Today Tonight in Adelaide and Perth. Helen has written two books, Buying Power:A Guide for Consumers in Australia and Home Energy Guide. Helen's awards include a Logie for most outstanding current affairs story in 1992 (The Homefund Scheme scandal), a Penguin Award for Best Female Presenter in 1987, the Better Hearing Award in 1990 and NSW Department of Fair Trading Consumer Protection Awards, 2002 to 2005. Her past roles include four years of jury membership for the Royal Australian Institute of Architecture Awards and the Victorian Architects Registration Board Architectural Services Awards. Helen was on the Board of the Australian Museum from 2011 to 2013. She is currently a Trustee of the Lizard Island Reef Research Foundation, for the Lizard Island Research Station run by the Australian Museum
Patrick Wilde AM
Admitted as a solicitor in 1966 Patrick holds degrees from the University of Sydney in Arts, with Masters Degrees in Law and Business Administration. Since 1976 he has been the Chairman and CEO of a major property development and investment group which owns commercial, medical, industrial and residential properties throughout New South Wales. It owns and operates a range of businesses including a large medical centre on 2 hectares colocated with Wyong Hospital, self storage, child care, data centre services, Nexus Smart Work Hub and Golflinks Commercial Campus. A pioneer of the retirement villages industry Patrick established Henry Kendall Village in 1984 and by the end of 2005 his group was the largest privately owned retirement village group in New South Wales. He was the Chairman of Hypernode Pty Limited which operated the first modular Performance Optimised Data Centre (POD) in the Asia Pacific region. This data centre has been established on one of the group's business parks and is now leased and operated by Servers Australia Pty Limited. Patrick has seen at first hand both the devastating impact of serious chronic disease and its complications as well as the importance of medical research and the way in which it can ameliorate some of the impacts of disease. In 1973 his young wife unexpectedly became diabetic and in 1995, having been beset by almost every side effect of that disease, including kidney failure, she was given a new life with a kidney and pancreas transplant. Since that time Patrick has devoted much of his time and financial resources to supporting medical research. From March 1998 to December 2014 he was a Director of Westmead Medical Research Foundation. He was Chairman of the Foundation from 2005 to 2014 and was one of the founding directors of the Westmead Institute for Medical Research. He served on the Board of that Institute until 2014. Patrick was made a Member of the Order of Australia in 2008 for his contributions to aged care, to medical research, and to the environment. He was Chairman of Innov8 Central until his wife died in 2016 and is a founding director of the ArtHouse Theatre for the Performing Arts.

Dr Julie-Anne White, CEO, BioMelbourne Network
Julie holds a BSc. Pharmacology from the University of Adelaide, MSc. Neuroscience from Kings College, University of London and PhD in Psychopharmacology from the Institute of Psychiatry, Kings College, University of London, England. Julie has a broad base of scientific knowledge, both diverse and deep, with significant translational research and commercialisation experience within the biotech and pharma sector. She has a significant range of diverse business and leadership experience from start-ups to large pharma within different geographic jurisdictions, therapeutic areas, manufacturing, R&D and commercialisation. Julie has held the role of CEO/MD in several organisations including private and publicly listed companies and co-operative research centres. Most recently, she has acted as Deloitte Private Business Advisor for the Federal Government Entrepreneurs Program in the medtech/pharma/biotech growth sector. Her portfolio for the Federal Government included nearly 50 biotech/medtech Companies in Victoria, South Australia, Tasmania and Queensland. In this role she advised SMEs and industry bodies about government policies and strategy, acting as an interface between industry and government for the medtech pharma sector. Additionally, Julie has worked for over a decade in Europe in the large pharma/biotech sector with roles in Wyeth Pharmaceuticals, Merck, Sharpe and Dohme and Cerebrus. Other key roles have been as CEO of Avipep and Deputy CEO of the CRC for Polymers. She also has experience as CEO of start-up companies Salus Technologies Ltd and Zingo TX Pty Ltd.

Prof Bob Williamson AO
Bob Williamson became Professor of Molecular Genetics and Biochemistry at St Mary's Hospital Medical School, Imperial College London, in 1976. In 1995 he moved to Melbourne as Director of the Murdoch Institute and Professor of Medical Genetics at the University of Melbourne, retiring in 2004. He cloned, and worked on,
gene mutations causing thalassaemia, craniofacial abnormalities, cystic fibrosis, myotonic dystrophy and Alzheimer disease, and now takes a major interest in national science policy and ethics. He is a Fellow of the Australian Academy of Science (where he was Secretary for Science Policy 2009-2013), a Fellow of the Royal
Society, and an Officer of the Order of Australia.

Mike Wilson, CEO, Juvenile Diabetes Research Foundation
Mike Wilson is the CEO and Managing Director of JDRF Australia, a not-for-profit organisation focused on the prevention, treatment, and curing of type 1 diabetes. JDRF was the winner of the Charity of the Year Award in 2014, and the scope of JDRF's activities include fundraising, advocacy, research management, talent development, education and support of the type 1 diabetes community. Mike is Chairman of Somark Innovations, a medical devices company, and was a member of the Federal Government's National Diabetes Strategy Advisory Group and of the Working Group advising the Minister for Health on the design of the Targeted Translation Research Accelerator initiative.

Dr Debra Yin Foo, Partner, Phillips Ormonde Fitzpatrick
Debra Yin Foo PhD is a Patent Attorney, Partner and Head of the Biotechnology Group at Phillips Ormonde Fitzpatrick. With over 30 years in the industry she has advised and worked closely with universities, research institutes and numerous companies in IP and commercialization relating to Biotechnology both locally and overseas. Her practice includes advising clients in the biotechnology, pharmaceutical, chemical and medical industries concentrating on management, protection and enforcement of intellectual property rights to obtain commercial outcomes for her clients. She specializes in IP relating to Biochemistry, Cell Biology, Stem Cell Biology, Immunology, Oncology, Cell Therapeutics, Diagnostics, Biomarkers, Microbiology, Cell Culture Technologies and Bioinformatics requiring understanding and analysing the biological data generated in these technical areas. Specifically, she has drafted applications relating to biomarkers identified through algorithms and computer generated data sets for conditions such as Alzheimer's Disease, Parkinson's Disease, Schizophrenia and Bipolar Disease.