Speaker Profiles
We would like to thank the individuals below for agreeing to share their knowledge and expertise with us during our 2016 Conference. Please note that we are currently developing our 2017 program and we will update this page as speakers are confirmed.

Dr Susan Alberti AC
Susan Alberti AC is one of Australia's pre-eminent philanthropists, having donated millions of dollars to medical research and other charitable causes over her successful business career. Susan developed a passion for medical research when her only child, Danielle, was diagnosed with Type 1 diabetes in the 1980s. Danielle tragically died from the complications arising from the chronic disease. It was at that point Susan's lifelong commitment to raise funds for better prevention, treatment and to find a cure for Type 1 diabetes became a dedicated mission. This has subsequently led her to focus on medical research more broadly. Susan Alberti was a finalist in the Australian of the Year Award in 1997 and again in 2009. In 1997 she received an AM (Member of the Order of Australia) for her contributions towards the cause of diabetes research. Susan was awarded an AO (Officer of the Order of Australia) on January 2007. This recognised her long and outstanding contribution to major medical research institutions, particularly as a philanthropist, fundraiser and advocate for Type1 diabetes care and research. On Australia Day 2016, Susan was awarded the Companion of the Order of Australia (AC) Award in recognition of her eminent service to the community, particularly through philanthropic and fundraising support for a range of medical research, education and to young women as a role model and mentor. Susan is a former President of the Juvenile Diabetes Research Foundation and is Chair of the Susan Alberti Medical Research Foundation, Chair of the St Vincent's Institute of Medical Research Foundation, Director of the Western Health Foundation, Chair of the DANII Foundation, Chair of the Victoria University Foundation, Vice President of the AFL Western Bulldogs Football Club, Director of the Western Bulldogs Forever Foundation, President of the VFL Footscray Bulldogs, Director of the AFL National Women's League Advisory Group, Director of the National Australia Day Council, Susan is also (Alma Mater) Patron of Siena College Camberwell and Governor of the Siena Philanthropic Society in addition to holding the many honorary philanthropic positions. Susan was also featured on ABC Australia Story 'A League of Their Own ' aired on 29 August, 2016.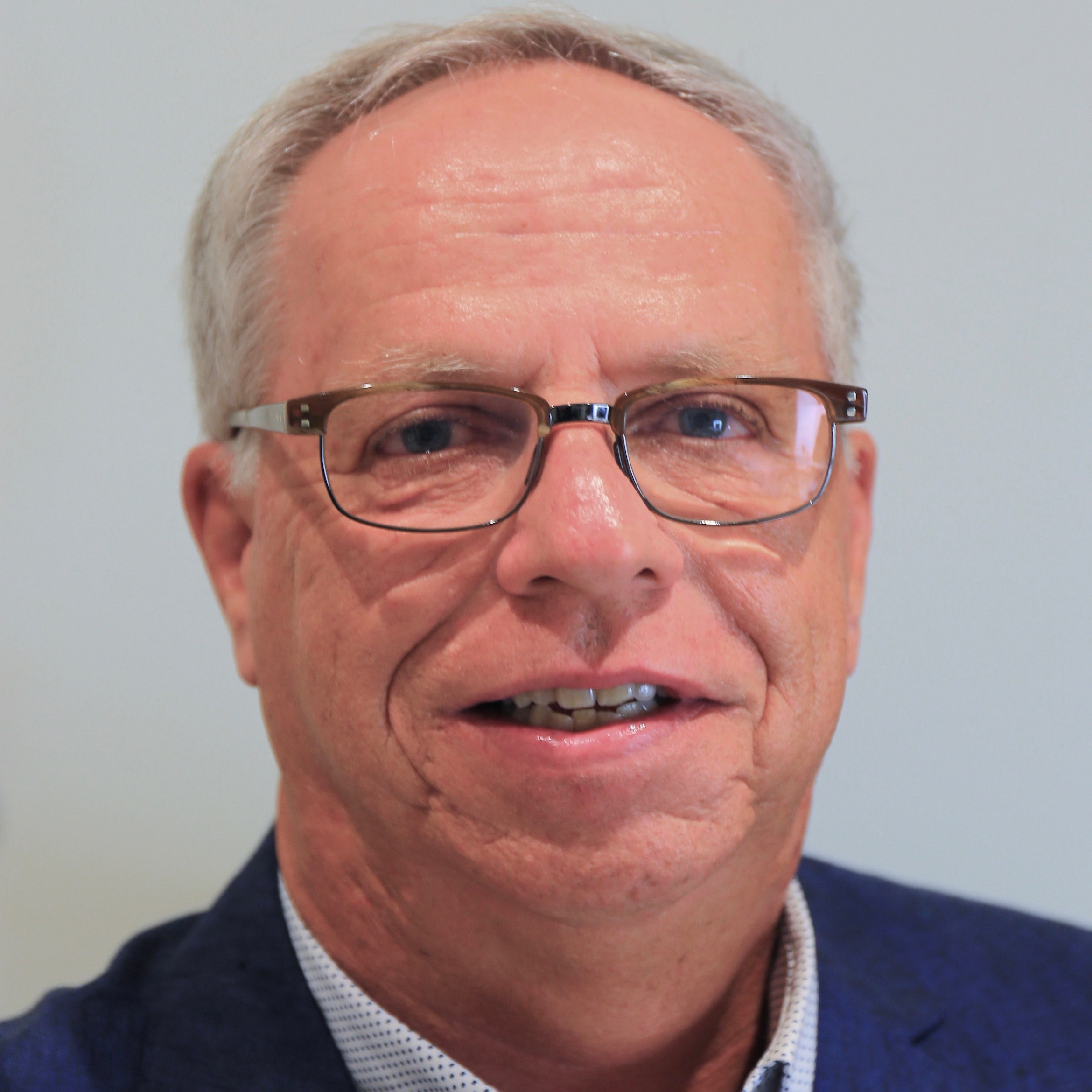 Michael Barr, Chairman, The Barr Family Foundation
Michael spent most of his career in the education sector, including 20+ years in senior administrative positions. Michael was a firm believer the curriculum encompassed everything a student did at school, in the classroom, on the sporting field, in the outdoors and even walking to the front gate. There were teachable moments everywhere. Michael then worked as an Education Consultant with the Victorian Equal Opportunity and Human Rights Commission (VEOHRC) for five years. He worked with a range of organisations across the state; including private industry, local government; schools; community organisations and health care to build their capacity in equal opportunity in the workplace and their service delivery. In 2007, the Barr Family Foundation (a PAF) was established to support charitable organisations that aim to give children and young people a more secure and enriching life through supporting families who are unable to meet the costs of improving their children's health and enjoyment of life. The funding areas include early intervention programs, hospitalisation/rehabilitation, provision of shelter, education, medical research, activity days and respite care. Michael has been the Chairman of the BFF since 2012. Now fully retired, Michael devotes his time to supporting the NFP sector where a need arises and contributing to the philanthropic sector through grant making, debate and in-kind support. He plays golf at Yarra Yarra Golf Club, travels and enjoys scuba diving. Please click on this link to listen to Michael on TFN Talks speak on his philanthropic journey:https://spaces.hightail.com/receive/dHsf3/fi-490877b2-1a51-4a35-97ad-8a07f6722972/fv-a326e441-90ce-4cf8-9166-03a82c552eb3/Michael%20Barr%20TFN%20Talks.mp4
Dr Ashley Bates, Director, NFMRI
Ashley obtained his PhD in Chemistry from Heriot-Watt University, Edinburgh, Scotland and has worked in the pharmaceutical industry for around 25 years. Starting as a research scientist in the pharmaceutical product development at The Upjohn Company, now Pfizer, he worked in the UK and USA before moving to Australia. Ashley joined GlaxoWellcome, now GlaxoSmithKline in 1998 where his two most recent roles were Head of Pharmaceutical Product Development and Head of R&D Alliances Australia and New Zealand. The latter position was scientific business development role responsible GlaxoSmithKline's collaborative research and licencing efforts in Australia. In 2012 Ashley joined IDT Australia, an Australian contract research and manufacturing business where he had responsibility for business development and in-licensing. Ashley was also previously National Executive with the Manufacturing Excellence Taskforce Australia (META) and responsible for META's programs in Australia's medical and chemical industries. META is a wholly federally funded company working with industry to create business-public sector collaboration. Ashley has served on a number of advisory panels and boards including academic, Cooperative Research Centres and industry associations and currently operates a consultancy business.
Dr Noel Chambers, CEO, NFMRI
Noel has a PhD in pharmacology/medicinal chemistry from the University of Sydney. His work experience includes positions in research, research translation, commercialisation, start-up companies, biotechnology and philanthropy. In the early 90's his patented discoveries in type II diabetes led to a commercial partnership where he lead a team of researchers at the University of Sydney and for which he was presented the Royal Australian Chemical Institute's Biota Award for Medicinal Chemistry. Noel then moved into industry where he held senior management positions in research and business development before becoming the CEO of a number of listed (ASX) and unlisted biotechnology/health related companies. In 2009, Noel's attention turned to philanthropy where he led the establishment of Research Australia's successful philanthropy program as the Director of Philanthropy. He was a member of the Federal Government's Advisory Council for Intellectual Property (ACIP) from 2009-2014, advising the Federal Minister for Innovation, Industry, Science and Research and was Chair of the ACIP review into collaborations between Publicly Funded Research Organisations and Industry. The Minister released this report in late 2012.

Alison Choy Flannigan, Partner, Holman Webb Lawyers
Alison Choy Flannigan joined the Foundation as a Company Secretary in 2014. Alison has over 20 years of corporate and commercial experience and leads the Holman Webb Health, Aged Care and Life Sciences Team. Alison has been nominated by her peers as one of Australia's best lawyers in the areas of health and aged care and has been recognised for this in Best Lawyers International and the Australian Financial Review. She was previously General Counsel of Ramsay Health Care Limited, as well as a partner of a major national law firm and has acted for a number of research related matters involving a number of public hospitals and eminent health and medical research institutes.

Kathy Connell, Senior Director New Ventures ANZ, Johnson & Johnson California Innovation Centre, Janssen-Cilag Pty Ltd
Kathy Connell is responsible for implementing Johnson and Johnson Innovation's external partnerships and growth strategy across Australia and NZ. As the technology scout for the pharmaceutical, medical device and consumer health businesses, Kathy is passionate about encouraging and building global collaborations to deliver new and disruptive healthcare solutions for people everywhere. Kathy's remit is to identify, review and establish early stage collaborative research and licensing opportunities to support Johnson & Johnson's global R&D pipelines. She is also responsible for engaging with university, government, venture capital and industry stakeholders to identify novels ways of engaging with the innovation communities to help drive and build bio-economies across Australia and NZ to develop sustainable and long term sources of healthcare innovations. Prior to joining Johnson & Johnson Innovation, Kathy was the head of Innovation and Investment for Janssen Australia and NZ, held business development roles at Sanofi to drive in-licensing, out-licensing and acquisition activities for the ANZ and Asia Pacific businesses across the pharmaceutical and consumer health sectors and was the Global VP of Business Development for an Australian biotech company. Kathy has a clinical, commercial and legal background with more than 25 years cross-sector experience including in the pharmaceutical, biotechnology, academia and hospital industries.

Sarah Davies, CEO, Philanthropy Australia
Sarah has had a broad and wide ranging career from executive roles in tertiary education in Australia to private sector consulting in HR, marketing and strategy in Australia, Europe and the Middle East, and back in the dim dark ages in airport management. But for nearly 10 years, her focus has been exclusively in the for purpose sector, in philanthropy and social change. In October 2015, Sarah joined Philanthropy Australia as the CEO. Philanthropy Australia's purpose is to champion, enable and support the growth and evolution of philanthropy throughout Australian society – in simple terms, to foster and achieve more and better philanthropy. It is the peak body and membership organisation for all individuals and organisations who are engaged, or want to be, in planned and thoughtful giving to bring about effective, positive social and community change. This is not her first role in the philanthropic sector as she was the CEO of the Australian Communities Foundation for four years. The Australian Communities Foundation is a non-profit charitable foundation which enables accessible philanthropy and matches its donors' interests to emerging social issues and needs of communities. In between these two, prior to joining Philanthropy Australia, Sarah had an exciting and highly rewarding time as the CEO of The Reach Foundation, a for-purpose organisation working to improve the wellbeing of young people so they can get the most out of life. In addition to her professional roles, Sarah has also served on a number of diverse Boards and committees. Her current community roles include Director of Kids Under Cover, board member of the Centre for Social Impact, Director of the Family Peace Foundation and Board Member of the Australian Advisory Board on Impact Investing. Sarah is a Fellow of the Australian Institute of Management, a Member and graduate of the Australian Institute of Company Directors, a Fellow of the Williamson Community Leadership Program and a Victorian JP.
Keith Drewery, Principal, Keith Drewery Consulting
During a career of nearly 30 years, Keith has worked within a variety of professional services organisations in both Sydney and London. Currently working with KPMG's Private Enterprise division, Keith works with the owners of family businesses and owners of private capital. His work includes developing effective governance models, strategy and planning for inter-generational transformation and the creation of shared legacy through the use of philanthropy.

A/Prof Bernard Flynn, Monash University
Bernie Flynn's key areas of endeavour are in medicinal chemistry and drug discovery where he has held senior positions in both academia and industry. After completing his PhD in Adelaide in 1993 and postdoctoral training in Germany and the Australian National University (ANU) he worked at the ANU as an ARC Australian Research Fellow (1998-2003). In 2003 he founded the start-up company Iliad Pty Ltd, which received venture capital support ($2mil) to drive its anticancer and multiple sclerosis drug discovery programs and its ongoing development of its platform technology Multicore®. In 2005 he merged Iliad with Bionomics (ASX listed) and as VP of Drug Discovery led three discovery programs in cancer, anxiety and multiple sclerosis. Two of these have afforded clinical candidates (currently in Phase II) and a third has been licensed to a Big Pharma pre-clinically and at the time of his departure 2009 these were Bionomics primary assets. In this period (2005-2009) Bionomics became a a leader in the Australian Biotech scene and experienced an increase in its mcap from $18 mil (2003) to > 250 mil (2010). In 2010 Bernie returned to Academia to initiate new fields of drug discovery with a focus on small-molecule gene silencing and lipid metabolism and signalling. Foremost amongst these current efforts has been his discovery of a new target and set of drug leads for the treatment of fibrosis, which accounts for > 45% of deaths from chronic disease in the developed world, with organ transplant surgery being the only current treatment option. He is currently co-Director of the Australian Translational Medicinal Chemistry Facility (Monash), helping other Australian researchers undertake drug discovery on their biological targets. He has published over 70 peered reviewed research articles and is an inventor on 20¬¬ different patents (granted and/or pending).

Dr Jef Hammond, Director Science and Research, Biosecurity and Food Safety NSW
Dr Jeffrey Hammond is currently Director of Science and Research for Biosecurity and Food Safety NSW, a division of the NSW Department of Primary Industries. Dr Hammond is an authority of foot and mouth disease (FMD) and has over 35 years' experience across a range of biosecurity disciplines. Much of his research career has been spent on prevention and control of animal diseases, including the development of vaccines and diagnostics for FMD, swine fevers and influenza. Previous to this role, Dr Hammond was the head of the World Reference Laboratory for FMD based at the Pirbright Institute in the United Kingdom and held leadership roles at the CSIRO's Australian animal health laboratory. Most recently Dr Hammond has been appointed Vice President of the scientific commission for animal diseases for the world organisation for animal health (the OIE).
John Harkness, Chairman, NFMRI
John Harkness has been Chairman of the Foundation since 2000, after joining the Board of Trustees in 1984. He was a partner of KPMG for 24 years and National Executive Chairman for five years. Since leaving KPMG in June 2000, Mr Harkness has held a number of non-executive director roles. John is currently also Chairman of Reliance Rail and Charter Hall Retail REIT and a director at Goodman Group. John is a fellow of the Institute of Chartered Accountants in Australia and the Australian Institute of Company Directors.

Deb Hosking, Austral Group of Companies
Deb owns and manages with husband Craig, the Austral Group of companies, which includes Austral Tree Services, Project Green – Environmental Management Services and, more recently, a social enterprise called Wood For Good. Over the past 20 years the business has grown to a sizable fleet and team of skilled staff who service South Australia and Victoria. Deb possesses a strong background in strategic planning, business process engineering and operations management. She has an unyielding commitment to embedding good business practice to best service the needs of the broader community. Deb measures the success of their business through their ability to "give back ". As a trustee of the Hosking Foundation, Deb is a passionate advocate for philanthropy in Australia and has served on various Boards and committees. She currently serves as a non-executive Director on the Board of World Relief Australia providing support to achieve best practices for global relief and development projects and non-executive director of the Cure4cf Foundation which aims to join forces with a formidable community to fund a reachable and fully accessible cure for cystic fibrosis.

Dr Phil Kearney, Merck, Sharp & Dohme Australia
Dr Phil Kearney joined Merck Sharp & Dohme Australia in 2007 as the key scout for innovative research and development in Australia, New Zealand and some parts of South East Asia. The Sydney-born scientist has the challenge of uncovering and commercialising discoveries by local researchers that have strong potential to benefit the health of people around the globe. Prior to joining Merck, Phil spent seven years in small to medium biotech companies in Scandinavia. Phil held project and executive management positions in Active Biotech Research (Sweden) and Santaris Pharma (Denmark) during this time. Before leaving Australia he had been the Head of the Research Laboratory in one of Australia's leading heamatology departments at St Vincent's Hospital Sydney for over 10 years. The theme of the laboratory was antisense and ribozyme mediated ablation of bcr-abl expression in Chronic Myeloid Leukaemia. As an adjunct position Phil also ran the Molecular Medicine Diagnostic Laboratory for the hospital pathology service, SydPath. Phil holds a Ph.D. from Monash University, which was followed by post-doctoral training at the Murdoch Institute in Melbourne and University College, London. He also holds a MBA from the University of Sydney.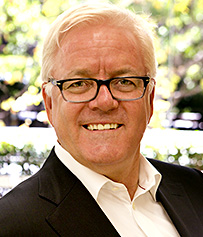 Paul Kelly MD FRACP, One-Ventures
Dr Kelly is a founding partner of One-Ventures and leads the firms' Life Science / Healthcare practice. A physician, serial entrepreneur and experienced biotechnology and life sciences executive, he has over 30 years experience in clinical medicine and medical science and 20 years experience in commercialising life science related technologies in Australia, Europe and North America. Paul currently serves on the Board of OneVentures' investee companies, FindMe Technologies, CharmHealth, Vaxxas and Hatchtech, and also US based AgaMatrix Inc. He is serves on the Board of the Garvan Institute of Medical Research.

Prof Mark Kendall, Group Leader, The University of Queensland
Professor Mark Kendall is a researcher and innovator in delivery of drugs to skin and skin-based disease diagnosEcs. He has published more than 300 arEcles in the field and is the inventor of more than 100 patents. This includes being the inventor of the Nanopatch, a needle-free vaccine delivery device. Mark is a Group Leader, at the Australian InsEtute for Bioengineering and Nanotechnology at The University of Queensland, having joined the AIBN from the University of Oxford, where he was Associate Director of the PowderJect Centre for Gene and Drug Delivery Research, University Research Lecturer (Engineering Science) and Lecturer (Magdalen College). Mark has received numerous awards for his research and innovaEon, including the CSL Young Florey Medal (2016), The John Dixon Hughes Medal (2016), the Eureka Prize for Research by an Interdisciplinary Team (2011), Australian InnovaEon Challenge winner (2011), Rolex Laureate (2012) and a World Economic Forum Tech Pioneer (2015). Mark was an inventor of the PowderJect Gene Gun device while at the University of Oxford, and in 2011 he founded Vaxxas to clinically advance and commericalise his Nanopatch technology. Mark's passion about broadly communicaEng science and innovaEon is reflected by his many speaking and media engagements, including a TEDGlobal presentaEon.

Erica Kneipp, Assistant Secretary – Health and Medical Research, Department of Health
Erica Kneipp joined the Commonwealth Department of Health in 2009.  Her experience spans all levels of government, the private and not-for-profit health sectors.  She spent over a decade with WA Health establishing hospital casemix, purchase provider frameworks, first time public-private partnerships and managing health services in the Kimberley.  She is known in Australia for her work on innovative renal dialysis service models and regional planning. Since joining Health, Erica has worked in a number of portfolios including population health, hospital data and funding, primary care organisations and reform and corporate services.  She is currently responsible for Health and Medical Research policy and programs, which encompasses the Medical Research Future Fund and Biomedical Translation Fund, improving the clinical trial environment in Australia and research translation.

Roger Massy-Greene, Chairman, Eureka Capital Partners
Mr Roger Massy-Greene BSc (Syd) BE(Hons)(Syd) MBA(Harvard), FAICD FIEAust. Roger is a director of OneVentures Pty Ltd, a technology venture capital firm, and is the principal shareholder and director of Eureka Capital Partners, a private investment concern. Mr Massy-Greene is the Chair of Endeavour Energy, the electricity distribution company that serves western Sydney and the Illawarra region of NSW. He was previously also the Chair of Ausgrid and of Essential Energy, having been appointed by the NSW government in 2012 to oversee reform of the NSW electricity distribution sector. He previously co-founded the ASX 200 company Excel Coal Limited and its predecessor Resource Finance Corporation Ltd, and served as Chair of Excel Coal until its acquisition by Peabody Energy in 2006. Mr Massy-Greene serves as Chair of the Salvation Army's Sydney Advisory Committee and of Eureka Benevolent Foundation, a family foundation focused on overcoming socio-economic disadvantage. He is the President of Cranbrook School and a director of The Hunger Project in the USA and Australia.

A/Prof Michelle McIntosh, Monash University
A/Prof McIntosh is a pharmaceutical scientist with an international reputation in the fields of pulmonary delivery and global health. Her research is aimed at improving drug delivery systems with an emphasis on translational research projects aiming to improve patient healthcare outcomes. In recent years her research has focused on improving access to life saving medications in the developing world by developing an inhalable oxytocin. This research was recognised by the Saving Lives at Birth program as the innovation most likely to be transformational in maternal and neonatal healthcare. In 2013 A/Prof McIntosh and her team received the Australian Innovation Challenge award and in 2014 was acknowledged at the highest level of the University when she was awarded the Vice-Chancellor's award for Excellence in Research. Other current research areas, include investigations into the targeted delivery of antibiotics in the treatment of respiratory infections and the evaluation of modified cyclodextrins as formulation excipients to enhance drug solubility and stability. A/Prof McIntosh served on a WHO expert panel on the use of uterotonics in developing countries (2011) and was a member of a technical advisory group focused on innovations for the UN Commission on Life Saving Commodities for Women and Children (2013–2014). A/Prof McIntosh is the Director of the HMSTrust Laboratory, an open access analytical laboratory at Monash Institute of Pharmaceutical Sciences. She is also the Director of the newly formed Medicines Manufacturing Innovation Centre (MMIC) which is a joint initiative of the Victorian State Government, Monash University and industry partners to advance manufacturing innovations in Victorian based pharmaceutical and allied industries. Through both the HMSTrust Laboratory and the MMIC, A/Prof McIntosh maintains a strong focus on cultivating the next generation talent by providing opportunities for emerging scientist to develop highly valued specialist skills. Since 2015 A/Prof McIntosh has been the Course Director of the Bachelor of Pharmaceutical Sciences at Monash's Faculty of Pharmacy and Pharmaceutical Sciences and in 2016 she and her team received a Vice Chancellor's Citation for Outstanding Contribution to Student Learning.

Professor Maree Smith, Executive Director, University of Queensland
Professor Maree Smith is Director of the Centre for Integrated Preclinical Drug Development (CIPDD), Faculty of Medicine and Biomedical Sciences, and Professor of Pharmacy, at The University of Queensland. She is a leading researcher in drug discovery-translation. In the decade spanning 2005-2015, she built the CIPDD/TetraQ at UQ, a unique GLP-accredited integrated drug development facility in Australia. Maree has highly specialized expertise in efficacy profiling and new drug development in the pain field. Three of her novel analgesics discoveries have been licensed to three UQ spin-out companies. One of these, Spinifex Pharmaceuticals was acquired by Novartis in mid-2015 for US$200M plus milestone payments in a deal worth up to AUD$1 billion, the largest biotech deal ever in Australia. In 2015, she was elected Fellow of the Australian Academy of Health and Medical Sciences, included in the inaugural list of top 100 Innovators in Australia by the Office of the Chief Scientist, named as inaugural inductee into the Life Sciences Queensland Hall of Fame, awarded the Johnson and Johnson Innovation AusBiotech Industry Excellence Awards – Industry Leadership Award, and the Distinguished Member Award from the Australian Pain Society.

Professor Mark Smythe,The University of Queensland
Mark is the founder of Protagonist and has served various executive roles since 2001. He is also a Group Leader at the Institute for Molecular Bioscience, The University of Queensland and has extensive experience in industry-based research management and technology commercialization. Mark has translated academic research to start-up companies and ultimately to human clinical trials, predominantly funded by venture capital investment and industry collaborations. He was involved in the discovery of one marketed drug. Prior to Protagonist, he was Principal Investigator at the Centre for Drug Design and Development, now the Institute for Molecular Bioscience, from 1994 to 2001. Mark earned a Ph.D. in Medicinal Chemistry from Melbourne University and a B.Sc (Hons) in Synthetic Organic Chemistry from James Cook University.

Helen Wellings, Journalist, Channel 7
Helen is recognised as Australia's foremost consumer affairs expert and has been Seven's national reporter on consumer and trade practices issues for 18 years. A former history and English teacher, in 1973 she joined the NSW Department of Consumer Affairs to implement public information programs. Helen has appeared on a range of national news, current affairs and talk-back radio programs, and wrote weekly columns for newspapers and magazines. Termed a "crusader for consumer rights", she has exposed many industry malpractices and unsafe products. She worked with world consumer advocate, Ralph Nader in Washington DC in 1980. From 1986 –1995 Helen hosted and reported on the ABC's consumer watchdog program, The Investigators, before becoming host then senior reporter for Network Seven's current affairs program, Today Tonight. Sydney-based, she currently files national stories for Seven News and Today Tonight in Adelaide and Perth. Helen has written two books, Buying Power:A Guide for Consumers in Australia and Home Energy Guide. Helen's awards include a Logie for most outstanding current affairs story in 1992 (The Homefund Scheme scandal), a Penguin Award for Best Female Presenter in 1987, the Better Hearing Award in 1990 and NSW Department of Fair Trading Consumer Protection Awards, 2002 to 2005. Her past roles include four years of jury membership for the Royal Australian Institute of Architecture Awards and the Victorian Architects Registration Board Architectural Services Awards. Helen was on the Board of the Australian Museum from 2011 to 2013. She is currently a Trustee of the Lizard Island Reef Research Foundation, for the Lizard Island Research Station run by the Australian Museum

Dr Christine Williams, Assistant Director-General Science Division, Department of Science, Information Technology and Innovation
Christine Williams heads DSITI's Science Division. As Assistant Director-General, Christine has focused on improving the use of science to inform policy and decision making within the department and elsewhere in government and the community. The division provides scientific and technical advice and services to government agencies across the natural resources and environment spectrum that underpin their decision-making and legislative responsibilities. The division, in close collaboration with the Queensland Chief Scientist, also provides strategic leadership for the government's investment in science and research and develops Queensland Government science policy. Christine works in close partnership with other government agencies (state and federal), universities and other research groups, as well as natural resource management groups and industry. Over the next year, Christine will focus on harnessing the opportunities provided by the Advance Queensland initiative to attract and retain world class research and scientific talent to Queensland and grow the jobs of the future. Prior to her current position, held since March 2007, Christine held a number of senior positions in Queensland Treasury, including Director of Economic Policy and Assistant Government Statistician (Economics). Christine was previously an academic at Queensland University of Technology and The University of Queensland where she taught statistics and econometrics. Christine is an economist by training with a Doctor of Philosophy from The University of Queensland and a Master of Philosophy from Oxford University.

Mike Wilson, CEO, Juvenile Diabetes Research Foundation
Mike Wilson is the CEO and Managing Director of JDRF Australia, a not-for-profit organisation focused on the prevention, treatment, and curing of type 1 diabetes. JDRF was the winner of the Charity of the Year Award in 2014, and the scope of JDRF's activities include fundraising, advocacy, research management, support for talent, education and support of the type 1 diabetes community. Mike is also on the Board of Somark Innovations, a medical devices company, and was a member of the Federal Government's National Diabetes Strategy Advisory Group.
Loading
Looking beyond the research and considering translational needs when funding research. How well are your expectations, application and review processes, measures of success and funding strategy aligned with the next steps for translation?
Thank you for voting
You have already voted on this poll!
Please select an option!