Speaker Profiles
We would like to thank the individuals below for agreeing to share their knowledge and expertise with us during our 2016 Conference. Please note that we are currently developing our 2017 program and we will update this page as speakers are confirmed.

Yasser El-Ansary, CEO, AVCAL
Yasser commenced as Chief Executive of AVCAL in November 2013. He is responsible for leading the strategic direction of the organisation's work in representing the private equity and venture capital industry in Australia. Yasser's responsibilities include working closely with members, as well as key stakeholders such as the broader financial services sector and the federal government and its regulatory agencies, to ensure the industry continues to make a significant positive contribution to the long-term prosperity of the Australian economy. Prior to joining AVCAL, Yasser was the General Manager of Policy and Advocacy for the Institute of Chartered Accountants Australia. He has over 20 years experience as a business adviser and public policy expert, through his previous roles with PwC, Rio Tinto, Australand Property Group, as well as the Department of Treasury in Canberra. Yasser is a Chartered Accountant and holds a Bachelor of Commerce from the Australian National University and a Master of Taxation Law from the University of New South Wales.
Dr Dan Baker, VP Immunology, Disease Area Stronghold Leader, Rheumatoid Arthritis, Janssen Research & Development
Dan Baker joined Centocor (Janssen R&D) as Director, Immunology in Aug 2000. Since then his responsibilities have included the clinical development of Remicade, SIMPONI and STELARA. After being promoted to Vice President, Clinical Immunology in 2005 he has been responsible for Phase II & III clinical development plans for rheumatology products. He is now the Disease Area Stronghold leader for the Therapeutic Area and is responsible for overall strategy, portfolio development, and leads the early research and development efforts. Dan received his B.A. in Biology from Gettysburg College and his medical degree from the University of Pennsylvania. He completed his medical residency at Hershey Medical Center and fellowship in Rheumatology at the University of Pennsylvania, followed by a research fellowship in Rheumatology at Mass General Hospital. He continued on the faculty of the University of Pennsylvania for 18 years before joining Centocor.
Dr Ashley Bates, Director, NFMRI
Ashley obtained his PhD in Chemistry from Heriot-Watt University, Edinburgh, Scotland and has worked in the pharmaceutical industry for around 25 years. Starting as a research scientist in the pharmaceutical product development at The Upjohn Company, now Pfizer, he worked in the UK and USA before moving to Australia. Ashley joined GlaxoWellcome, now GlaxoSmithKline in 1998 where his two most recent roles were Head of Pharmaceutical Product Development and Head of R&D Alliances Australia and New Zealand. The latter position was scientific business development role responsible GlaxoSmithKline's collaborative research and licencing efforts in Australia. In 2012 Ashley joined IDT Australia, an Australian contract research and manufacturing business where he had responsibility for business development and in-licensing. Ashley was also previously National Executive with the Manufacturing Excellence Taskforce Australia (META) and responsible for META's programs in Australia's medical and chemical industries. META is a wholly federally funded company working with industry to create business-public sector collaboration. Ashley has served on a number of advisory panels and boards including academic, Cooperative Research Centres and industry associations and currently operates a consultancy business.
The Hon Peter Beattie AC
Peter Beattie was born in 1952 in Sydney; the youngest of seven children and was brought up by his grandmother in Atherton in Queensland's far north following the death of his mother when he was four. Attended Atherton State School and High School. Attended the University of Queensland. Has a BA/LLB (Arts/Law degrees) from the University of Queensland, an MA from QUT and 5 honorary degrees including an Hon Doc in Science from University of Queensland (2003) and an honorary Doctor of Laws from University of South Carolina. Premier of Queensland from June 26, 1998 to September 13, 2007 and for most of that time Minister for Trade. Member for Brisbane Central for 18 years. Was awarded an AC in 2012. Won the first Biotechnology Industry Organisation's inaugural "International Award for Leadership Excellence" in 2008. Queensland Trade & Investment Commissioner to the Americas: May 2008 – July 2010 Former advisor and guest lecturer on global economic development strategies at Clemson University, South Carolina (ranked 25th US public university by US News & World Report). Director of the Medical Research Commercialisation Fund; Ambassador for Life Sciences Queensland; joint adjunct professor at the University of Queensland's Australian Institute for Bioengineering & Nanotechnology & Institute for Molecular Bioscience; former member of the University of Queensland's Industry Engagement Council; National Commentator on Sky News and Weekly segment with Jeff Kennett on Sunrise on Channel 7.

Clive Berghofer AM, Engaged Philanthropist
Clive Berghofer was born and bred in the Toowoomba area and his rags to riches story epitomises what can be achieved by a lot of hard work. It is certainly an intriguing self made success story that started when Clive left school at 13 years of age with little prospects for the future. After working in a sawmill, then with a building gang, by watching and learning he taught himself ways to do the work quicker and more efficiently. Clive worked weekends and took jobs that others wouldn't and put his heart and soul into whatever task he took on. To this day Clive still approaches everything with the same vigour. In 1964, Clive purchased his first block of land for subdivision along with the equipment necessary to be able to develop it, again ensuring efficiency in construction. Since then Clive has gone on to develop over 10,000 blocks of land contributing greatly to Toowoomba's growth over the years. In 1972 Clive built the Wilsonton Hotel in Toowoomba another success story, built in six weeks and opened in December 1972. The hotel went on to have the largest licence fee of any hotel in Australia. Clive added a shopping centre to the surrounds of the hotel in 1976 and again added a new section to the centre in 1996. Having sold the hotel earlier the Wilsonton Shopping Centre has continued to be an extremely successful suburban shopping centre. In 2006 it was time to sell and the centre was sold to Multiplex Property Service Pty Ltd. Clive has also had interests over the time in a CBD shopping centre, designed and built a retirement village which was completed and fully occupied within 12 months. Despite the enormous demands on Clive's time looking after his business interests, he still found time to give back to Toowoomba by being elected a City Councillor in 1973 and later Mayor of the City from 1982 until 1992 Clive was also State Member for Toowoomba South in the Queensland Parliament from 1986 to 1990. He was awarded an O.A.M. in 1994 for service to the community, then in 2006 he was awarded an A.M. for his service to the community through philanthropic support of medical research, sporting and educational organisations in Qld. In 2009 Clive was recognised nationally as the recipient of the Great Australian Philanthropy Award. Clive's principals and integrity have seen him rise from leaving school with little education to being listed in the richest 200 individuals in Australia. He still believes a handshake is his commitment that he will do what he says he can do. He has been very generous to schools, sporting clubs, hospitals and charitable organisations throughout Toowoomba and the surrounding areas. He has also made sizable contributions to Careflight, Red Cross, St Vincent's Hospital, Toowoomba Hospice and the University of Southern Queensland to name a few. Recently Clive's donations to Careflight Helicopter Rescue in Toowoomba surpassed $1 million. In August 2013, Clive donated $50.1 million to QIMR Medical Research in addition to $10 million he had previously donated to them. Clive is not driven by the need to accumulate money, he has the ability to visualise the finished result from a raw piece of land and derives his pleasure from being able to produce the finished product exactly how he imagined it would be. Clive, at 79 years of age, still enjoys working on his developments every day and is on the job at 6.30am every morning. Clive's heart and soul belongs to Toowoomba and his group of companies are 100% locally owned, supporting local businesses and generously giving back to the community that has supported the Clive Berghofer Group over the years.
Dr Noel Chambers, CEO, NFMRI
Noel has a PhD in pharmacology/medicinal chemistry from the University of Sydney. His work experience includes positions in research, research translation, commercialisation, start-up companies, biotechnology and philanthropy. In the early 90's his patented discoveries in type II diabetes led to a commercial partnership where he lead a team of researchers at the University of Sydney and for which he was presented the Royal Australian Chemical Institute's Biota Award for Medicinal Chemistry. Noel then moved into industry where he held senior management positions in research and business development before becoming the CEO of a number of listed (ASX) and unlisted biotechnology/health related companies. In 2009, Noel's attention turned to philanthropy where he led the establishment of Research Australia's successful philanthropy program as the Director of Philanthropy. He was a member of the Federal Government's Advisory Council for Intellectual Property (ACIP) from 2009-2014, advising the Federal Minister for Innovation, Industry, Science and Research and was Chair of the ACIP review into collaborations between Publicly Funded Research Organisations and Industry. The Minister released this report in late 2012.

Kathy Connell, Director, New Ventures ANZ, Johnson & Johnson California Innovation Centre, Janssen-Cilag Pty Ltd
Kathy Connell is the Director of New Ventures for the California Innovation Centre, responsible for Australia and New Zealand. Kathy's remit is to identify, review and establish early stage collaborative research and licensing opportunities to support Johnson & Johnson's global R&D pipeline across all strategic pharmaceutical, medical device and consumer areas. She is also responsible for engaging with university, government, venture capital and industry stakeholders to identify novels ways of engaging with the innovation communities to help drive and build bioeconomies to build sustainable and long term sources of healthcare innovations. Most recently Kathy was responsible for the establishment of the first Johnson & Johnson Innovation Partnering Office in Australia – a public-private partnership involving government, academic and industry designed to support and build translational research capabilities across Queensland. Prior to joining Johnson & Johnson Kathy was the head of Innovation and Investment for Janssen Australia and New Zealand, held business development roles at Sanofi as the Pharmaceutical Business Development Manager for late stage assets and at an Australian biotechnology company where she was Global Vice President of Business Development. Kathy has a clinical, commercial and legal background with more than 20 years cross-sector experience including in the pharmaceutical, biotechnology, academia and hospital industries.
A/Prof Janet Davies, Queensland University of Technology
A/Prof. Janet Davies is a biomedical researcher with Queensland University of Technology and Assistant Director of Research with the Metro North Hospital and Health Service. She is the author of over 50 peer-reviewed papers and her research has been awarded multiple prizes from European Academy of Allergy and Clinical Immunology (EAACI) and Australian Society of Clinical Immunology and Allergy (ASCIA). As an inventor, her research innovations have led to a patent granted in Australia and three patent applications under examination in Australia and USA that underpin development towards more specific immunodiagnosis and therapy for subtropical grass pollen allergy. A/Prof Davies serves on the World Health Organisation IUIS Aeroallergen Nomenclature Committee, the EAACI Task Force on Component Resolved Diagnostics and the ASCIA Immunotherapy Working Party. She has lead sustained collaborative research projects with international industry partners ThermoFisher (Sweden) and Stallergenes (Australia) and the national pathology service provider (Sullivan Nicolaides Pathology, QLD). Her work is currently supported by the NFMRI.
Keith Drewery, Principal, Keith Drewery Consulting
During a career of nearly 30 years, Keith has worked within a variety of professional services organisations in both Sydney and London. Currently working with KPMG's Private Enterprise division, Keith works with the owners of family businesses and owners of private capital. His work includes developing effective governance models, strategy and planning for inter-generational transformation and the creation of shared legacy through the use of philanthropy.

Bill Ferris AC, Chair of the Innovation and Science Australia Board
Mr Ferris was appointed as Chair of the Innovation and Science Australia Board in November 2015. He has been the Executive Chairman of CHAMP Private Equity since its formation in 2000, and of its predecessor, Australian Mezzanine Investments Pty Ltd (AMIL), which he co-founded in 1987 with Joseph Skrzynski. Mr Ferris is a 45-year veteran of private equity in Australasia, founding Australia's first venture capital firm in 1970. Mr Ferris' current directorships include Co-Chairman; CHAMP Private Equity group and Member of the Harvard Business School Asia Pacific Advisory Council. Former recent directorships include: Chairman; Garvan Institute of Medical Research and Chair of the of the Federal Government's Health and Hospitals Fund Advisory Board. Other former directorships include: Chairman; Accolade Wines Australia and UK, Austar United Communications, Australian Trade Commission (Austrade), Macquarie University Asia Pacific Council, and Director; Garvan Research Foundation, Austal Ltd and Australian Institute of Management (NSW) Ltd. Mr Ferris joined the expert panel for the Federal Government's Strategic Review of Health and Medical Research in October 2011. Mr Ferris was made an Officer of the Order of Australia in 1990 for services to the export industry and in 2008 was made Companion in the Order of Australia for his philanthropic activities, as a leader in support of medical research and his role in the establishment of the private equity sector in Australia. Awards honouring Bill's contribution to the private equity sector include the most recent award: Leader of the Year, Asia-Pacific, in the Private Equity International Awards 2013 announced on 1 March, 2014. Past awards include: the first Asian Venture Capital Journal Lifetime Achievement Award (November 2008), the first AVCAL Lifetime Contribution Award (September 2008) and Entrepreneur Champion in the Ernst & Young Entrepreneur of the Year Award 2005. Mr Ferris holds an Honours degree in Economics from the University of Sydney and a Master of Business Administration from Harvard Business School where he graduated as a Baker Scholar in 1970. Mr Ferris is the author of three books: "Really Making a Difference" published December 1993, "Nothing Ventured, Nothing Gained" published March 2000, and "Inside Private Equity", published January 2013.

A/Prof Bernard Flynn, Monash University
Bernie Flynn's key areas of endeavour are in medicinal chemistry and drug discovery where he has held senior positions in both academia and industry. After completing his PhD in Adelaide in 1993 and postdoctoral training in Germany and the Australian National University (ANU) he worked at the ANU as an ARC Australian Research Fellow (1998-2003). In 2003 he founded the start-up company Iliad Pty Ltd, which received venture capital support ($2mil) to drive its anticancer and multiple sclerosis drug discovery programs and its ongoing development of its platform technology Multicore®. In 2005 he merged Iliad with Bionomics (ASX listed) and as VP of Drug Discovery led three discovery programs in cancer, anxiety and multiple sclerosis. Two of these have afforded clinical candidates (currently in Phase II) and a third has been licensed to a Big Pharma pre-clinically and at the time of his departure 2009 these were Bionomics primary assets. In this period (2005-2009) Bionomics became a a leader in the Australian Biotech scene and experienced an increase in its mcap from $18 mil (2003) to > 250 mil (2010). In 2010 Bernie returned to Academia to initiate new fields of drug discovery with a focus on small-molecule gene silencing and lipid metabolism and signalling. Foremost amongst these current efforts has been his discovery of a new target and set of drug leads for the treatment of fibrosis, which accounts for > 45% of deaths from chronic disease in the developed world, with organ transplant surgery being the only current treatment option. He is currently co-Director of the Australian Translational Medicinal Chemistry Facility (Monash), helping other Australian researchers undertake drug discovery on their biological targets. He has published over 70 peered reviewed research articles and is an inventor on 20¬¬ different patents (granted and/or pending).

Prof Frank Gannon, CEO, QIMR Berghofer Medical Research Insitute
Professor Frank Gannon is the Director and CEO of the QIMR Berghofer Medical Research Institute. He joined QIMR Berghofer in January 2011, having been Director General and board member of Science Foundation Ireland (SFI) since 2007. He obtained his PhD from the University of Leicester, England in 1973 and worked subsequently in the USA, France, Ireland and Germany where he was Executive Director of the European Molecular Biology Organisation (EMBO) from 1994-2007. He has been on the Scientific Advisory Boards of multiple institutes and Industries world-wide. His major research interest is the regulation of gene expression by the oestrogen receptor, which plays a major role in breast and endometrial cancer. These studies have provided leads to novel treatments or therapeutic approaches to these and other cancers and have resulted in the establishment of two spin-off companies.

Dr Geoff Garrett AO, Queensland Chief Scientist
Dr Geoff Garrett was appointed Queensland Chief Scientist from January 2011. A Cambridge graduate in metallurgy and an academic for 13 years, Geoff led two of the world's major national research institutions – CSIR in South Africa (1995-2000) and CSIRO in Australia (2001-2008). A former South African 'Engineer of the Year' (1999), he is a recipient of the Centenary Medal for service to Australian society through science. In June 2008 he was appointed as an Officer of the Order of Australia (AO) in the Queen's Birthday Honours List. A Fellow of the Australian Academy of Technological Sciences and Engineering, the Royal Society of South Africa and the Australian Institute of Company Directors, Geoff served on the Prime Minister's Science, Engineering and Innovation Council in Australia for eight years. He is the co-author with Sir Graeme Davies, formerly Vice-Chancellor of the University of London, of the book "Herding Cats – Being advice to aspiring academic and research leaders" (Triarchy Press, UK).
Professor Michael Good AO, Principal Research Leader and NHMRC Australia Fellow, Griffith University
Michael Good is a NHMRC Australia Fellow at Griffith University, the former Director of the Queensland Institute of Medical Research (QIMR) and the former Chairman of the National Health and Medical Research Council of Australia. Professor Good graduated MD PhD DSc from the University of Queensland and the Walter and Eliza Hall Institute of Medical Research in Melbourne. He undertook postdoctoral training at the US National Institutes of Health in Bethesda, Maryland. He is a Fellow of the Royal Australasian College of Physicians, the Australian Society for Microbiology, the Queensland Academy of Arts and Science and the Australian Academy of Technological Sciences and Engineering. In 2008 he was made an Officer of the Order of Australia (AO) for contributions to medical research and education. In 2009 he won the Australian Museum CSIRO Eureka Prize for Leadership in Science. In 2010 he was named a Queensland Great by the Queensland Government. His interests are in the field of immunity and vaccine development for malaria and rheumatic heart disease. He is an editor on several scientific journals and is an author of over 300 peer-reviewed publications.

Dr Jef Hammond, Director Science and Research, Biosecurity and Food Safety NSW
Dr Jeffrey Hammond is currently Director of Science and Research for Biosecurity and Food Safety NSW, a division of the NSW Department of Primary Industries. Dr Hammond is an authority of foot and mouth disease (FMD) and has over 35 years' experience across a range of biosecurity disciplines. Much of his research career has been spent on prevention and control of animal diseases, including the development of vaccines and diagnostics for FMD, swine fevers and influenza. Previous to this role, Dr Hammond was the head of the World Reference Laboratory for FMD based at the Pirbright Institute in the United Kingdom and held leadership roles at the CSIRO's Australian animal health laboratory. Most recently Dr Hammond has been appointed Vice President of the scientific commission for animal diseases for the world organisation for animal health (the OIE).
John Harkness, Chairman, NFMRI
John Harkness has been Chairman of the Foundation since 2000, after joining the Board of Trustees in 1984. He was a partner of KPMG for 24 years and National Executive Chairman for five years. Since leaving KPMG in June 2000, Mr Harkness has held a number of non-executive director roles. John is currently also Chairman of Reliance Rail and Charter Hall Retail REIT and a director at Goodman Group. John is a fellow of the Institute of Chartered Accountants in Australia and the Australian Institute of Company Directors.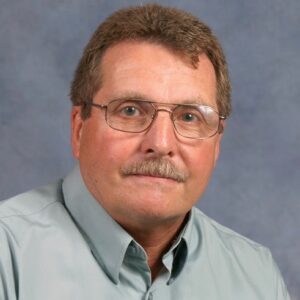 Prof Martyn Jeggo
Professor Jeggo qualified as veterinary surgeon in the UK in 1972 and after a short four-year spell in general practice has worked since in research and research management of new and emerging infectious diseases. This included spells in a number of developing countries, at the UK high containment laboratory and within the United Nations (UN). During this period of 18 years at the UN, he managed programs of support for animal health in the developing world with research related projects in some 150 countries. In 2002 he came to Australia as the Director of the CSIRO Australian Animal Health Laboratory (AAHL), a post he held until 2013. Professor Jeggo then became the inaugural Director of the Geelong Centre for Emerging Infections Disease, a One Health research collaboration between AAHL, Deakin University Medical School and Barwon Health. He is also chair of the AUSGEM Steering Committee, a research partnership between The Elizabeth Macarthur Agricultural Institute (EMAI) and the University of Technology Sydney (UTS).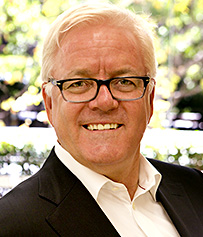 Paul Kelly MD FRACP, One-Ventures
Dr Kelly is a founding partner of One-Ventures and leads the firms' Life Science / Healthcare practice. A physician, serial entrepreneur and experienced biotechnology and life sciences executive, he has over 30 years experience in clinical medicine and medical science and 20 years experience in commercialising life science related technologies in Australia, Europe and North America. Paul currently serves on the Board of OneVentures' investee companies, FindMe Technologies, CharmHealth, Vaxxas and Hatchtech, and also US based AgaMatrix Inc. He is serves on the Board of the Garvan Institute of Medical Research.

Erica Kneipp, Assistant Secretary – Health and Medical Research, Department of Health
Erica Kneipp joined the Australian Public Service in 2009 working for Health. Her pre-APS experience spans all levels of government, the private and not-for-profit health sectors. She spent over a decade with WA Health establishing hospital casemix, purchase provider frameworks, first time public-private partnerships and managing health services in the Kimberley. She is known in Australia for her work on innovative renal dialysis service models and regional planning. Since joining Health, Erica has worked in a number of portfolios covering federation, hospital funding and data, primary care reform (including the establishment of Medicare Locals and transition to Primary Health Networks) and corporate services. She is currently responsible for Health and Medical Research policy and programs, which encompass the management of knowledge transfer across the agency, research translation, the Medical Research Future Fund and Biomedical Translation Fund, improving the clinical trial environment in Australia and advancing primary health care research. All of these work areas aim to ensure the health system maximises outcomes for Australians by being self-improving, efficient and effective.

David Knowles, Partner, KODA Capital
David heads Koda Capital's specialist Philanthropic & Social Capital team. His primary responsibility is providing strategic advice to charitable, non-profit, and philanthropic investors. In a 26-year private wealth management career David worked for Coutts and Merrill Lynch in the UK and held senior advisory and leadership positions at Perpetual, and JBWere, where he was a Managing Director and Head of Philanthropic Services. Since 1999 David has been a member of the Society of Trust & Estate Practitioners. He is a member of the Centre for Social Impact's advisory council, Impact Investing Australia's market building working group, and a Director of the charity BoardConnect. David also sits on the editorial advisory board of Generosity magazine. In 2012 David established a Public Ancillary Fund account to encourage philanthropy within his own family. In 2013 David attended Harvard Business School, where he completed the Governing for Non-Profit Excellence executive education course.

Dr Anna Lavelle, CEO, AusBiotech
Dr Anna Lavelle was appointed inaugural Chief Executive Officer and Executive Director of AusBiotech Ltd in June 2005. AusBiotech is Australia's industry body for life sciences, with over 3,000 members. Dr Lavelle is also a Director on the Boards of Research Australia, the Agricultural Biotechnology Council of Australia and the Advisory Board for the School of Biological Sciences at Monash University. Previously, Dr Lavelle was a Senior Executive with the Australian Red Cross Blood Service (ARCBS), commencing in 1998 as Director responsible for Strategic Planning and Business Development. Prior to joining ARCBS, Dr Lavelle held positions of Chief Executive Officer of a public health organisation, Industry Lobbyist for a member organisation and commenced employment as an academic at Monash University, Melbourne. Dr Lavelle has also Chaired, or was a member of various Federal and State government committees associated with biotechnology. Previous appointments have included the Victorian Biotechnology Advisory Council and the Pharmaceuticals Industry Strategy Group (state and federal Ministerial appointments, respectively). Dr Lavelle holds a Doctor of Philosophy in Genetics from the University of Melbourne, is an Australian Academy of Technological Sciences and Engineering Fellow and is a graduate of the Australian Institute of Company Directors, including their 'Mastering the Boardroom' program.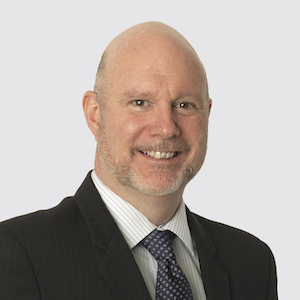 Dr Rob McInnes, Partner, DibbsBarker
Rob is a Partner of DibbsBarker, specialising in intellectual property transactions. He has over 25 years' experience in the management, commercialisation and enforcement of IP rights. He assists clients with planning, negotiating and drafting licensing and other IP agreements, and the setting up and financing of new technology ventures. In addition to his career as a lawyer in private practice, Rob has a degree in chemistry and has been an in-house Manager of IP and Technology Transfer with a large company. Rob is listed by Intellectual Asset Management Magazine as Australia's only 'highly recommended' patent and technology licensing lawyer. He is one of the few Australian lawyers to have met the requirements for the US-based Certified Licensing Professional qualification.

Dr Rob Sauer
Rob Sauer works principally in the areas of corporate and commercial law with extensive experience in relation to the commercial exploitation of technology. Rob's doctoral thesis explored the relation between small technology-based firms and sources of equity capital from venture capitalists and angel investor sources in Australia Rob served as Chairman of the Commonwealth Industrial Research and Development Tax Concession Committee for five years, and as a Member of the Industry Research and Development Board. On behalf of the Australian Government he visited bodies such as the Department of Treasury in the United States, the Department of Finance, Revenue Canada and the Departments of Research and Technology in France and Germany for talks on R&D, taxation policy and industry development issues. He was a member of the Working Group of the Prime Minister's Science Engineering and Innovation Council which examined the management of start-up companies. He was a founding director and shareholder of ResCare Holdings Limited (listed on the NYSE and ASX under the name ResMed Inc), acted as Chairman of Tassal Limited which started the salmon farming industry in Tasmania and Regal Salmon Limited, New Zealand listed company and New Zealand's largest salmon farmer. He is currently a director of Biopharm Australia Pty Limited, Sylvan Scientific Pty Ltd and Arthropharm Pty Limited which develop drugs for the treatment of musculoskeletal diseases and disorders; and Pieris Australia Pty Ltd, a subsidiary of NASDAQ listed Pieris Pharmaceuti-cals Inc. researching product candidates based on Anticalins. Between 2002 and 2012 Rob acted as Chair of ResMed Foundation Limited, and has also acted as an adviser to the Cochlear Foundation Limited.

Jarred Shein, Operations Manager, M.H. Carnegie & Co and Australian Medtech Services
Jarred began working as an Investment Associate at M. H. Carnegie & Co. in early 2012. Since 2013 Jarred has been hands on in developing the idea for Australian Medtech Services and establishing it as an operating business and as a portfolio company of the Carnegie Innovation Funds. He has been central as the link between the portfolio Company and the Carnegie Innovation Funds. Over this period Jarred has worked closely with Trevor to build M. H. Carnegie's healthcare portfolio. He has been directly involved in pre-screening potential investment opportunities, carrying out due diligence, structuring investments, running deals through the transaction process and providing ongoing operational support to portfolio companies both in the healthcare (Minomic, Cardiac Dimensions, Simplify Medical, Serene Medical), clean tech (Envirostream Solutions) and property (The Sydney Superyacht Marina, Breakwater Marina) sectors. Between 2013-2015 Jarred sat on the Investment Committee for Community Commerce, a social enterprise pilot program designed to reduce the social isolation and financial exclusion experienced by refugees and new migrants in Sydney. Previously Jarred spent three years at MacromatiX, which developed a specialised cloud-based retail solution for franchised businesses. During his time at MacromatiX Jarred managed the largest customer accounts in both China and Australia. He was also responsible for coordinating global support services and was a key member of the service delivery team. Jarred earned a Bachelor of Science majoring in Nanotechnology with first class honours and the University Medal from the University of New South Wales. He has two papers published with regard to biosensing devices.

Professor Maree Smith, Executive Director, University of Queensland
Professor Maree Smith is Director of the Centre for Integrated Preclinical Drug Development (CIPDD), Faculty of Medicine and Biomedical Sciences, and Professor of Pharmacy, at The University of Queensland. She is a leading researcher in drug discovery-translation. In the decade spanning 2005-2015, she built the CIPDD/TetraQ at UQ, a unique GLP-accredited integrated drug development facility in Australia. Maree has highly specialized expertise in efficacy profiling and new drug development in the pain field. Three of her novel analgesics discoveries have been licensed to three UQ spin-out companies. One of these, Spinifex Pharmaceuticals was acquired by Novartis in mid-2015 for US$200M plus milestone payments in a deal worth up to AUD$1 billion, the largest biotech deal ever in Australia. In 2015, she was elected Fellow of the Australian Academy of Health and Medical Sciences, included in the inaugural list of top 100 Innovators in Australia by the Office of the Chief Scientist, named as inaugural inductee into the Life Sciences Queensland Hall of Fame, awarded the Johnson and Johnson Innovation AusBiotech Industry Excellence Awards – Industry Leadership Award, and the Distinguished Member Award from the Australian Pain Society.

Professor Mark Smythe,The University of Queensland
Mark is the founder of Protagonist and has served various executive roles since 2001. He is also a Group Leader at the Institute for Molecular Bioscience, The University of Queensland and has extensive experience in industry-based research management and technology commercialization. Mark has translated academic research to start-up companies and ultimately to human clinical trials, predominantly funded by venture capital investment and industry collaborations. He was involved in the discovery of one marketed drug. Prior to Protagonist, he was Principal Investigator at the Centre for Drug Design and Development, now the Institute for Molecular Bioscience, from 1994 to 2001. Mark earned a Ph.D. in Medicinal Chemistry from Melbourne University and a B.Sc (Hons) in Synthetic Organic Chemistry from James Cook University.

Bob Turner, Chairman, Sportstek Academies
Bob Turner is one of Australia's most recognisable and respected sports personalities. Best known for his basketball coaching and administration, Bob is renowned throughout many other sporting organisations for his marketing and management ability. His work with the Canberra Cannons and the Sydney Kings in developing marketing and sponsorship programs set the standard for the NBL during the early '90s. Since 1979, his expertise has seen four NBL Clubs (Newcastle Falcons, Canberra, Sydney and the Singapore Slingers) become highly competitive and well administered. His personal success as a basketballer, coach, marketer and businessman combine to make him an authority and excellent speaker on a variety of issues including team building, motivation, success, leadership and selling and marketing sport. Bob has been actively engaged as Head Coach, General Manager, Managing Director and part owner of four NBL teams and most recently was the driving force in the resurrection of the Sydney Kings. His media profile and access to high profile decision makers in the sporting, political and business arenas, combined with strong credibility and hard work ethic, has produced an individual with proven ability to tackle a challenge. Those skills were put to the test with the creation and implementation of the Singapore Slingers, the last team to join the NBL. The Slingers are now playing in the ASEAN Basketball League (ABL) the first professional sports league for the ASEAN block of countries, a competition pioneered by the Slingers and Bob's Chairman Tony Fernandes of AirAsia. Bob Turner came to Australia from the USA in 1976 to play basketball. He stayed, became an Australian citizen, and forged a highly successful career in sport and business – as a player, coach, marketer, manager, motivator and owner. 1995 was Bob's seventh season as head coach of the Sydney Coca-Cola Kings and the last of his fourteen seasons overall as a head coach in the National Basketball League. At that time he was the second most successful active coach in the league – 223 wins at 61.3%. Through a distinguished coaching career Bob is one of an elite group of coaches to be awarded the prestigious NBL Coach of the Year Award twice, in 1981 with the Newcastle Falcons and in 1985 with the Canberra Cannons. Bob is also one of a handful of coaches in the thirty four year history of the National Basketball League to win more than one championship, guiding the Canberra Cannons to back-to-back titles in 1983 and 1984. He was also the youngest coach in NBL history to win an NBL Championship. This illustrious record stamps him as one of the greatest coaches in the history of the National Basketball League (NBL). In 1999 he was inducted into the NBL Hall of Fame. Over the years, Bob has combined his leadership and marketing skills to promote a variety of sports including Baseball, Gymnastics, Lawn Bowls, Speedway and Basketball. In 2003 he put his talents to work with Sports Marketing and Management (SMAM), a company responsible for the sponsorship programs for the Australian Olympic Committee, Commonwealth Games and Australian Swimming. In July 2004, Bob was appointed General Manager of Sporting Spectrum – one of Australia and Singapore's leading event management companies at the time. Sporting Spectrum's expansion into Asia is what led Bob to one of his biggest challenges, the Singapore Slingers. On March 14th, 2006, the NBL announced the inclusion of a Singapore based team to the League, a franchise totally pioneered, negotiated and structured by Bob. Two months later, on the 23rd of the May the Singapore Slingers were unveiled tipping off their first game on the 20th of September of that year. Bob was Managing Director and a principal shareholder in the organization with the team making the NBL playoffs in their first season. The Singapore Slingers withdrew from the Australian League in July, 2008 in preference to playing games in the Asian region, initially through a 'Challenge Series'. Bob, the Slingers and their Chairman, Tony Fernandes from AirAsia, were instrumental in the successful launch of the first professional sports league for the ASEAN block of countries in any sport, the ASEAN Basketball League (ABL). The Slingers played their opening game of the ABL on October 11th, 2009, against the Brunei Barracudas in the 11,000 seat Singapore Indoor Stadium. In February, 2010, Bob turned his attention and skills once again towards resurrection of the Sydney Kings as General Manager. The team re-entered the NBL competition on October 16, 2010 playing to a full house at the 10,400 seat Sydney Entertainment Centre. Despite a losing season on the court, in the last game of the season the Kings played in front of 9,535 to lead the NBL in average attendance, web traffic and merchandise sales. As General Manager, Bob was the driving force in re-establishing the credibility of the iconic Sydney Kings brand. Following the re-building of the Kings franchise, Bob joined forces with one of his other sporting passions, baseball, and has set about building the profile and acceptance of the Australian Baseball League and the Sydney Blue Sox. He is currently Chairman of the Sydney Blue Sox and Chief Advisor to Baseball NSW. In March, 2013, Bob moved to the Not For Profit sector and joined the Australian Cancer Research Foundation (ACRF) as General Manager Marketing & Business Development. His responsibility was to raise the profile and income levels of the organisation to distribute to the scientists conducting vital cancer research. He successfully launched the Top Level Domain .CancerResearch on World Cancer Day, February 4th, 2015, a first for any charity in the World. In June, 2015, Bob became Chairman of Sportsyear, the Number One brand in Australia for the provision of sporting fixtures around the World and data compiled through the 'Sportsyear Engine'. The Annual 'Sportsyear Report' was launched in December, 2015, in conjunction with the release of the 2015 Sportsyear Diary! Bob joined the Sportstek team in April, 2016, as Executive Chairman of the Advisory Board with responsibilities to develop the Basketball and Diamond sports nationally as well as grow the development of Academies in NSW. Bob is married to Dr. Alison Turner and has three children – Jason, Rachel and Megan.

Helen Wellings, Journalist, Channel 7
Helen is recognised as Australia's foremost consumer affairs expert and has been Seven's national reporter on consumer and trade practices issues for 18 years. A former history and English teacher, in 1973 she joined the NSW Department of Consumer Affairs to implement public information programs. Helen has appeared on a range of national news, current affairs and talk-back radio programs, and wrote weekly columns for newspapers and magazines. Termed a "crusader for consumer rights", she has exposed many industry malpractices and unsafe products. She worked with world consumer advocate, Ralph Nader in Washington DC in 1980. From 1986 –1995 Helen hosted and reported on the ABC's consumer watchdog program, The Investigators, before becoming host then senior reporter for Network Seven's current affairs program, Today Tonight. Sydney-based, she currently files national stories for Seven News and Today Tonight in Adelaide and Perth. Helen has written two books, Buying Power:A Guide for Consumers in Australia and Home Energy Guide. Helen's awards include a Logie for most outstanding current affairs story in 1992 (The Homefund Scheme scandal), a Penguin Award for Best Female Presenter in 1987, the Better Hearing Award in 1990 and NSW Department of Fair Trading Consumer Protection Awards, 2002 to 2005. Her past roles include four years of jury membership for the Royal Australian Institute of Architecture Awards and the Victorian Architects Registration Board Architectural Services Awards. Helen was on the Board of the Australian Museum from 2011 to 2013. She is currently a Trustee of the Lizard Island Reef Research Foundation, for the Lizard Island Research Station run by the Australian Museum

Dr Christine Williams, Assistant Director-General Science Division, Department of Science, Information Technology and Innovation
Christine Williams heads DSITI's Science Division. As Assistant Director-General, Christine has focused on improving the use of science to inform policy and decision making within the department and elsewhere in government and the community. The division provides scientific and technical advice and services to government agencies across the natural resources and environment spectrum that underpin their decision-making and legislative responsibilities. The division, in close collaboration with the Queensland Chief Scientist, also provides strategic leadership for the government's investment in science and research and develops Queensland Government science policy. Christine works in close partnership with other government agencies (state and federal), universities and other research groups, as well as natural resource management groups and industry. Over the next year, Christine will focus on harnessing the opportunities provided by the Advance Queensland initiative to attract and retain world class research and scientific talent to Queensland and grow the jobs of the future. Prior to her current position, held since March 2007, Christine held a number of senior positions in Queensland Treasury, including Director of Economic Policy and Assistant Government Statistician (Economics). Christine was previously an academic at Queensland University of Technology and The University of Queensland where she taught statistics and econometrics. Christine is an economist by training with a Doctor of Philosophy from The University of Queensland and a Master of Philosophy from Oxford University.

Prof Bob Williamson AO, The Yulgilbar Alzheimer's Research Fund
Bob Williamson became Professor of Molecular Genetics at St Mary's Hospital Medical School, Imperial College London, in 1976. In 1995 he moved to Melbourne as Director of the Murdoch Institute and Professor of Medical Genetics, retiring in 2004. He worked on genes for thalassaemia, craniofacial abnormalities, cystic fibrosis, myotonic dystrophy and Alzheimer disease, and takes a major interest in science policy and ethics. He is a Fellow of the Australian Academy of Science (where he was, until recently, Secretary for Science Policy), a Fellow of the Royal Society, and an Officer of the Order of Australia.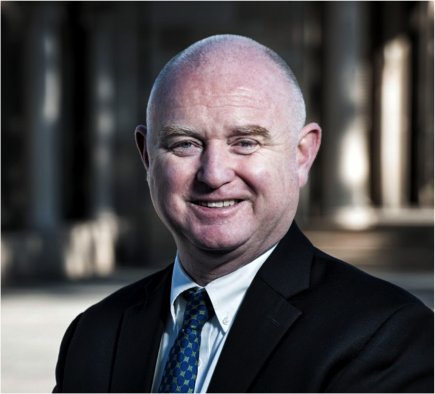 Professor Ross Young, Executive Dean, Faculty of Health Queensland University of Technology (QUT)
Professor Ross Young was appointed Executive Dean, Faculty of Health QUT in January 2013 following seven years as Executive Director, Institute of Health and Biomedical Innovation (IHBI), QUT. Professor Young is a Clinical Psychologist and his research interests lie in the integration of psychological and biological risk factors in mental illness. His research includes work in substance misuse, schizophrenia, anxiety disorders, mood disorders and more broadly in behavioural medicine. This includes work in pharmacogenomics and personalised medicine. Professor Young has over 250 published book chapters and papers in genetic, medical, psychiatric and psychological journals. Professor Young leads a Faculty of Health at QUT focussed on harnessing technology in the provision of effective and efficient care and encourages a transdisciplinary approach to problem solving.
Loading
Looking beyond the research and considering translational needs when funding research. How well are your expectations, application and review processes, measures of success and funding strategy aligned with the next steps for translation?
Thank you for voting
You have already voted on this poll!
Please select an option!